US Online Poker: Frequently Asked Questions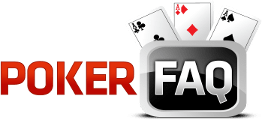 On this page we explain in basic format the intrinsic and extremely confusing laws bound to poker sites whom operate in the United States as a future poker player should know before playing. We differentiate between offshore and U.S. licensed operations as it pertains to poker players within U.S. jurisdictions. Please use these FAQ to help you get an understanding of the US poker market in 2018 as we head into substantial regulated poker in the US within the next few years. This page is updated each week as deemed appropriate.
Click FAQ For Explanation
Poker Over the Internet – Questions and Answers
Is playing online poker legal in the United States?
This is probably the question most commonly asked by new players. The short answer is yes, online poker is legal in the United States on the individual level. It's certainly not illegal federally, despite many misleading statements over the years from government officials and those in favor of online gambling prohibition.
It can get a little tricky on the state level. Most states don't have laws against online gambling, but in some states, such as Washington state, online gambling is a felony offense. Citizens can even be prosecuted for simply having online poker software on their computers. States that have laws against individual gamblers, like Utah and Louisiana, also criminalize online poker by default.
With that said, no one has ever been prosecuted on the national or state level for playing online poker. Even in Washington state, there have been zero online poker arrests. Even though these laws are on the books, no one is being arrested or prosecuted. So yes, it is safe to play poker from the US. Please see the referenced article for a complete article on safety and more here about getting scammed in poker.
Currently, online poker is legal and regulated in New Jersey, Delaware, Nevada, and Pennsylvania. Players in those states will have no issues playing on regulated sites in these states, but more on this later.
It's always good to know your local laws and keep an eye on the news regarding online poker, but for the most part, players have nothing to worry about from a legal perspective when it comes to playing online poker.
If online poker is legal to play, why was the passage of the Unlawful Internet Gambling Prohibition Act (UIGEA) so significant?
Congress passed the UIGEA in 2006, and it was signed into law by then President George W. Bush as a rider on a Port Security Bill. As I mentioned above, the law had no affect on the legality of playing online as an individual, but it did criminalize offering online gambling services to US citizens.
After the bill was passed, foreign companies and offshore gambling operators faced federal prosecution for offering gambling sites to American citizens. Banks that processed payments relating to online gambling could also be prosecuted.
The UIGEA is still the law of the land today, but states got a green light to offer poker and casino gambling on the intrastate level when the US Department of Justice reversed their longstanding decision on the 1961 Wire Act in December 2011.
Though passed in 1961, the Wire Act had been used by the US government to justify (rightly or wrongly) that all forms of Internet gambling are illegal. The new opinion, published in late 2011, stated that the Wire Act only applied to sports betting. Nevada was the first state to pass an intrastate online poker law after the reinterpretation of the Wire Act.
What is the difference between regulated and unregulated online poker markets?
This is important to understand and something that players new to the game might not be familiar with when they choose a site. While several states have legalized and begun to regulate online poker, the vast majority of states have not yet done so.
In states like Nevada, New Jersey, Pennsylvania, and Delaware, there is a blossoming regulated market with sites based within the state. The sites abide by local gaming regulations and pay taxes to the state government.
Unregulated sites are based outside the United States. Many are located offshore or in Central America but can be located just about anywhere. These sites do not follow US gaming laws and are violating the UIGEA by offering online poker to Americans.
One crucial aspect to remember is that players who are playing in regulated markets have recourse if their funds are lost or stolen or if they feel they have been wronged by an online poker room.
On the flip side, there is little that a player can do when an offshore or unregulated room makes a decision. Other than looking for public support through gambling watchdog sites or forums, players have little recourse and almost no legal standing.
What are my deposit options at an online poker site in a regulated market?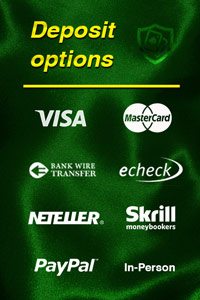 Deposit options will vary depending on the state, but the most popular method is to play poker for money with credit card. Visa and MasterCard deposits are instant and come with no fees. Despite operating in a legal environment, many credit and debit cards are still being rejected, but this is expected to improve as merchant codes are added to signify legal gambling entities.
Other options include bank transfers (ACH) and eCheck deposits. Neteller and Skrill, online e-wallets that specialize in gaming payment processing, have also made their return to the US market in some states. PayPal re-entered the US online gambling market in 2015.
Another popular choice is depositing through the casino cage in person. Players simply have to go to their brick n' mortar property and go to the casino cage to deposit into their online poker account. This may be a hassle for some, but this method has a 100 percent success rate.
Overall, regulated sites offer a much better assortment of deposit options than those in offshore, unregulated markets.
What are my withdrawal options at an online poker site in a regulated market?
Withdrawal options are similar to deposit options for those playing in regulated states. In most cases, the method used for deposit will also be used to process withdrawals back to customers.
Similar to deposits, options for withdrawals will vary depending on the site. Across most sites, the most common is withdrawal via check. Other options include bank transfer and e-wallet, if you used that method to deposit. Of course, you can also drive down to your casino's cage and get a withdrawal right from the window.
In comparison to unregulated sites, withdrawals in regulated markets are universally free of charge. This is an important distinction, because those that play on offshore sites will be paying hefty fees for some withdrawal methods. Withdrawals are also processed much faster compared to their offshore competition. Most sites will process payouts within 24 hours and will offer faster overall speeds.
How can I deposit at an online poker site in an unregulated market?
Due to the sites in unregulated markets operating illegally in the United States, deposit options will be much more limited compared to those available at regulated sites.
However, like regulated sites, credit and debit cards are still the most popular option for withdrawals. Visa cards have the highest acceptance rate, but some sites will take MasterCard, American Express, and Discover cards. Those who have issues depositing with their personal cards can always go the Visa gift card route as those are available at just about every gas station around the country. Depositing via card is free in just about all cases, and deposits are credited instantly.
If you're out of luck in terms of a credit card, the second-best option is to deposit via person-to-person transfer. This involves going to a Western Union or MoneyGram location (there are thousands of these around the US) and sending a transfer to a sportsbook representative. These come with large fees, but sites usually reimburse players if they deposit $300 or more. Once players send the transfer, their account will be credited with the funds within 24 hours or less.
Currently, there aren't many other methods to deposit at most offshore rooms. Bank wire is an option for some sites, but it is generally rare. Bitcoin, a crypto-currency that has emerged in popularity in recent years, has gained a lot of traction.
How can I withdraw at unregulated online poker rooms?
Like deposits, withdrawal methods at offshore and unregulated rooms will be more limited compared to regulated sites.
Check by mail is easily the most popular method for withdrawal, but unlike regulated markets, checks will come with fees and are processed considerably slower. Some sites can get checks to players within a few days, but they normally take 1–2 weeks to reach players' doorsteps.
Most US-facing online rooms do offer one free withdrawal via check every 30 days or once a month. Subsequent checks will come with fees, ranging usually ranging between $25–$70. Most of the checks are typically on the low end of that cost range.
Bank wires are available at many sites as well. These are usually processed about as quickly as checks (1–2 weeks) but perhaps slightly longer. It is rare that a site will offer a bank wire as a free monthly withdrawal method. Fees for this method can range from $50–$100, including additional charges by your bank for receiving the wire.
Person-to-person transfers are easily the fastest withdrawal method, but are also the most expensive. They are processed in just 48 hours or less and can be picked up at the thousands of Western Union and MoneyGram locations around the United States. However, fees range from $25–$180, depending upon the amount requested.
One method that has gained some traction at several US-facing rooms is a debit card withdrawal option. Players will receive a debit card via mail and will be able to withdraw funds from their poker account to the card. The debit card can be used at an ATM and to purchase regular goods and services. It works just like a regular debit card.
The debit card option will come with a small start-up fee, along with monthly maintenance and ATM fees, but it's still an extremely strong option due to its convenience. Cashouts are processed to the card in 1–2 business days.
Why do some sites not allow players from certain states?
Well, for regulated, legal intrastate online poker rooms, state laws don't allow them to accept players from other states. They can only operate on the state level, meaning players can only play for real money if they are currently residing in the state.
Offshore sites can accept players from any state they wish, but some have opted to bar players from certain states for various reasons. Most offshore sites have opted out of servicing players from Nevada, Delaware, Pennsylvania, and New Jersey due to the legal markets currently operating there. Others have stopped accepting players from states like New York, Kentucky, and Maryland. This is most likely because of state and federal lawsuits that have originated from those states.
What are some of the pros and cons between regulated vs. unregulated sites?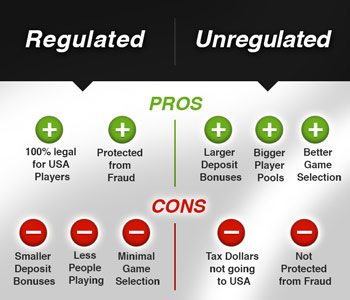 For one, these foreign operators pay little to no taxes, allowing the sites to best the vast majority of state-licensed rooms in terms of deposits and promotions. Many unregulated sites offer four-figure deposit bonuses, while the deposit bonuses on the intrastate level are around several hundred dollars.
Foreign operators also offer much larger player pools than state-licensed rooms. However, this is most likely because only four states have currently decided to regulate and tax online poker. New Jersey, Nevada, Pennsylvania, and Delaware are all relatively small states, and while player numbers are growing in all four, liquidity is the most crucial factor for these smaller markets. For this reason, unregulated sites offer better game selection and better availability of certain games.
Nevada, Delaware, and New Jersey have already agreed on an interstate compact, which has allowed the states to combine player pools to help liquidity.
I mentioned previously in this FAQ that players at offshore sites will have almost no recourse if they feel they have been cheated. They're at the mercy of operators. This isn't the case when it comes to regulated intrastate poker. Players will have the American legal system to protect them from fraud and will be able to take action in court if it comes to that.
I'm from a state that doesn't offer a regulated online poker market, are unregulated sites safe? I'm worried about another "Black Friday."
"Black Friday" refers to United States v. Scheinberg, a federal criminal case that centered on UIGEA violations against online poker rooms PokerStars, Full Tilt Poker, and Cereus (Absolute Poker and UltimateBet) and payment processors.
The case brought the US-facing online poker industry to its knees, as the sites were forced out of the country. PokerStars paid players within two weeks, but Full Tilt was later found to be insolvent. Players had to wait over two years to receive hundreds of millions in balances via remission from the US government after PokerStars bailed out the company from potential bankruptcy. Cereus customers were never repaid their balances.
Trepidation is justified when it comes to playing at unregulated sites, but after Black Friday, the sites have become more careful than ever when it comes to processing transactions. The seizures effectively ended the eCheck deposit method (other than for regulated sites), and US-facing rooms are now more clandestine when it comes to processing transactions.
Is there still a risk of fund seizure due to the Department of Justice's war on foreign gambling operators? Absolutely, but it's less likely at this point. With that said, it wouldn't be wise to keep most of your net worth in an offshore poker room. Cashing out frequently if you're a big winner is strongly suggested.
What are the most popular games being played online?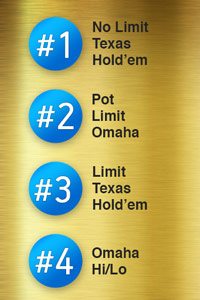 No Limit Hold'em is by far the most widely played game across both unregulated and regulated sites. The game dominates cash and tournament play at all levels. Second in line is Pot Limit Omaha, which has a strong following at most sites.
Other games, such as Omaha Hi/Lo and Limit Hold'em, are hit and miss, depending on where you're playing. Generally, these games will be more available in the evening, when there is more traffic.
Is the unregulated poker market still viable for professional poker players?
It's certainly not what it was pre-Black Friday, or even pre-UIGEA, but US online poker markets are still excellent. There is money to be made at all games and limits, especially if players use proper game selection. Some as you can see have taken the land based live game route. See here for how much they make and what life is like, written by a real poker pro from Philly…
The vast majority of online poker rooms that service US players also double as casinos and sportsbooks. This brings in a never-ending supply of recreational gamblers, who wander over to the poker room after running up their balance at the casino or sportsbook.
Author: Joseph Falchetti (twitter)
(C) Copyright PokerWebsites.com, 2018