US Online Poker at Offshore Sites: Are They Safe?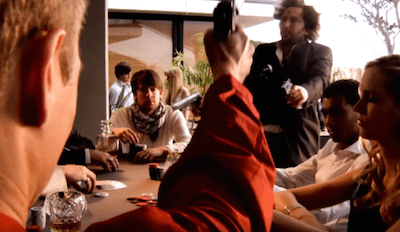 Yes, very safe but you must choose wisely where you play at. We recommend Betonline.ag or Ignition (previously known as Bovada) for the past 12 years with no problems, and it's where we play. Online poker in the United States has had a turbulent history. Though Internet poker has only been around for about 15 years, a short time frame (especially given the history of gambling in general), the game has gone through many changes throughout this time. Player numbers have fluctuated widely, legislation has changed the landscape, and there have been many scandals as well.
To understand the current state for US poker players, one needs to examine the history of online poker in the country. There are several key events that have shaped the climate that we have in today's market. Please see towards the bottom of the page for the up-to-date history.
Current Market FAQ
Despite the US government's best attempts, they have not squashed the offshore online poker industry. There are still half dozen or more reliable and safe options for players. The games have indeed gotten tougher from the golden years before the UIGEA was passed and since the Black Friday seizures. However, the market is still more than viable for skilled players that are proven winners.
Offshore sites have one major advantage over state-licensed rooms – they pay zero or minimal taxes and they accept most all, in not all states – not just the 3 (three) of NV, DE, and NJ. Regulated sites still can't come close to competing with offshore sites in terms of bonuses or player numbers likely for this reason. Offshore sites offer deposit and reload bonuses in the thousands of dollars, while regulated rooms only offer several hundred.
Is it legal to play at offshore poker rooms?
Yes, it is legal in the vast majority of instances. This is one of the biggest misconceptions that poker players have regarding online poker and all forms of online gambling in general. There was already a false stigma attached to online poker after the UIGEA passed, but it has increased tenfold since the Black Friday indictments.
It's important to stress that the UIGEA only targets offshore operators (the sites themselves) and payment processors that knowingly process offshore online gambling transactions. It's not a shock that many Americans think this based on the government's rhetoric, however. Even former head of the FBI's Cyber Crime Division Leslie Bryant stated in 2007 that [H]:
"You can go to Vegas. You can go to Atlantic City. You can go to a racetrack. You can go to those places and gamble legally. But don't do it online. It's against the law."
Actually, it's not against the law. There are no laws that criminalize online gambling in any form on the federal level. No one has ever been prosecuted for playing poker online at the federal, state, or local level of government in the US.
Some states have criminalized online poker. For instance, in Washington State, it's a Class C felony that is punishable by up to five years in prison. Yes, that is draconian and insane, but it's worth noting the law has never been enforced. No one has been arrested, let alone actually been found guilty for playing poker online.
Some players who try to sign up at particular sites will see that their state may be restricted and that, depending on where they live, their options may vary. These state restrictions can exist for several reasons. Usually, sites may choose not to service a state due to that state already having a regulated poker market (Nevada, Delaware, and New Jersey) or their state government having prosecuted offshore sites. This is the reason some rooms stay out of New York and Kentucky. They may also choose to not offer poker to states like Washington because of their laws against gambling online, despite the fact that these laws aren't enforced.
Are offshore poker sites reputable and trustworthy?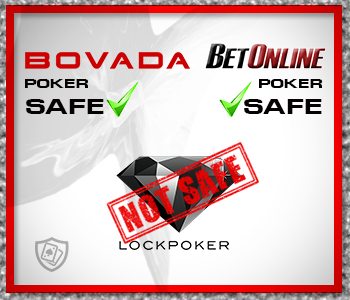 Yes, they are trustworthy, for the most part. Many of the sites currently operating have roots pre-UIGEA, so they have been around a long time. History is significant, and the longer a site has been in the industry with a strong reputation, the better option they become. Track record is everything in the offshore world.
One of the most important aspects to look for is cash-out speeds. OnlineBetting.com has a monthly report of withdrawal speeds [I] for the most popular offshore sites. The faster and more consistent the processing speeds, the better players can feel about getting paid on time.
Though, there certainly have been some rotten apples. Lock Poker continues to operate, despite owing players $1 million in backed withdrawals. OnlineBetting.com ranked them as their no. 1 biggest crook in online gambling in 2014 [J].
Another factor to consider with these sites, which was much less common pre-UIGEA and has become standard at most poker sites, is the addition of a casino and sportsbook. Almost all US-facing poker rooms also market themselves as casinos and sportsbooks.
Online casinos and sportsbooks have much higher margins per player than online poker sites. Sites that offer a sportsbook and casino should have a steady stream of income each month due to this extra revenue. They also host fishier games because sportsbook or casino players may decide to move over to the poker room if they run up their balance.
Should I worry about US government action?
The DOJ indicting operators of online poker rooms and freezing their funds might not have been taken as a realistic threat until Black Friday, but it certainly is now. Of course, this is something to consider when playing poker online.
The best advice is to limit the amount of bankroll you keep at online poker sites. Cash out frequently if you're winning. There's no need to keep a larger balance than necessary for the stakes you're playing.
With that said, the industry has learned since April 2011. They no longer offer e-checks as a deposit or withdrawal option. They are choosing payment processors carefully. Most operators claim that they have their player funds segregated from operating funds. Sites no longer operate at .com domains (which could be seized by the US Gov). Instead, they opt for other options, like .eu or .ag.
Basic History Breakdown – Launch of Planet Poker
Planet Poker [A] was the first online poker room in the world. They accepted US players and those from other parts of the world when they launched on New Year's Day in 1998. That day marked the first online poker hand that was dealt for real money.
At this time, the game of poker was largely unknown to the masses. Sure, the famous World Series of Poker Tournament (WSOP) had been going on annually since 1970, but games like Texas Hold'em, and Omaha were not widely popular at the turn of the century.
Planet Poker soon gained other competitors. Paradise Poker became one of the top sites online, and then Party Poker took the lion's share of the market as the United States headed towards what has become known as the "Poker Boom."
Chris Moneymaker and the Poker Boom
In 2003, an accountant named Chris Moneymaker (yes, that's his real name) parlayed a satellite entry into winning the 2003 WSOP Main Event. This was the first year that online satellites were offered for the WSOP. Chris Moneymaker got his Main Event buy-in from just a $39 entry at PokerStars.
Moneymaker's Main Event win was televised nationally on ESPN. Some cite His victory and online poker's subsequent rise in popularity as the "Moneymaker Effect". The World Poker Tour also premiered in 2003, and no doubt helped increase interest in the game.
The "Poker Boom" [B] is known as the primary years that online poker exploded in popularity in the United States and across the world. During 2003 to late-2006, online player numbers were at least doubling in size every year.
This era spawned a number of new sites, and competition for players was at an all-time high. Some attribute the spark that started it all to Moneymaker's win, but the big increase in player numbers would have almost certainly happened regardless.
It's important to remember that this business grew rapidly without governmental regulation or oversight. Many poker rooms had regulatory bodies in the countries where they were based, but the US government had no laws that specifically pertained to online gambling. That changed in Sept. 2006.
The Passage of the UIGEA
In the lame-duck Congress of 2006, the Unlawful Internet Gambling Enforcement Act (UIGEA) [C] was attached as a rider to the Safe Port Act. This was a must-pass bill, and it was a foregone conclusion that it would be signed into law by then-President Bush.
The regulations for the UIGEA were not finalized until Jan. 19th, 2009, the day before President Barack Obama took office, but its effects were felt immediately after it was added as a rider. Within several days, several sites pulled out of the US online poker market. Party Poker, the world's largest online poker room at the time, left the United States, along with dozens, if not hundreds, of other sites when it was all said and done.
The UIGEA didn't target individual poker players for playing online – something we'll touch more on later. However, it did target offshore sites and their operators and payment processors and banks that knowingly facilitated online gambling transactions.
Player numbers decreased across the board in 2007 after the UIGEA's passage. The 2007 WSOP Main Event attendance dropped by 28% compared to 2006's tournament. Fewer satellites were offered, and several payment-processing options were nixed.
Neteller, still the leader in online gambling payment processing, had their owners indicted, and US customers had their balances frozen [D]. At the time, this represented about 65% of the company's business. The FBI froze the funds in Feb. 2007 and they were eventually returned to players in late July that same year.
Full Tilt and PokerStars Dominance
The void created by Party Poker's exit made room for existing sites to swallow up their market share. Soon enough, PokerStars became the largest poker site in the world, with Full Tilt Poker coming in at a commanding second.
Both companies offered poker to US citizens and to many countries internationally. Though e-wallets were a thing of the past for US customers, they had many other processing options, including e-checks.
Black Friday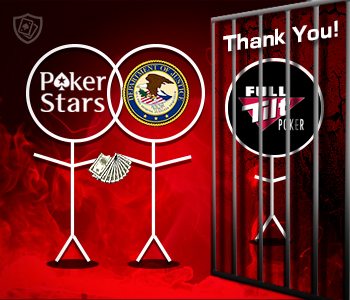 After the UIGEA was passed, the US Department of Justice did seize some payment processors like Neteller, but the vast majority of poker sites operated in the US with little issues. That is, until April 11th, 2011, which has become known in the poker world as "Black Friday."
Formally known as United States v. Scheinberg [E], a federal court from the Southern District of New York, charged several online poker sites with UIGEA violations and other crimes. They seized the .com addresses of PokerStars, Full Tilt Poker, Absolute Poker, and UltimateBet and froze hundreds of millions in players' funds. The owners of these sites were also indicted. Payment processors, including banks located in the US, were also charged with violating the UIGEA.
These moves effectively shut down a gigantic portion of the online poker industry in the United States overnight. PokerStars and Full Tilt left the market the day of the seizures. The DOJ allowed both sites to pay players their balances several weeks later.
PokerStars promptly paid players, but Full Tilt did not. It was later discovered that Full Tilt was insolvent. This was especially shocking, considering their popularity and massive monthly revenues.
PokerStars eventually bailed out Full Tilt's US and international players in a deal that was announced on July 31, 2012 [F]. Players didn't start receiving their funds from Full Tilt Poker until a year later and were forced to go through a government remission program to regain their lost money.
Absolute Poker and UltimateBet, part of the Cereus Network, did not close down shop immediately. Instead, they hung around in the market until the mid-summer before closing their doors.
Players are still waiting for payment from Cereus. Prospects look bleak, but there are some rumors that, after the company finishes their liquidation process, players may be paid a portion of their balances.
Post-Black Friday
After the Black Friday indictments, it was clear that the US government meant business when it came to going after offshore poker sites. Many players had their bankrolls taken through the Full Tilt and Cereus debacles and were now scared to play online because of the current climate.
Player numbers dropped substantially across the board. However, the industry didn't go away entirely. In fact, the US government changed their stance [G] on the longstanding Wire Act, giving states the green light to regulate and tax online poker.
Several states legalized poker after this reversal of opinion, including Nevada, New Jersey, and Delaware. The game is currently only available at the intrastate level (you must be present in the state to play) in these states, but there are state compact agreements for sharing player pools that have yet to be implemented.
However, unless you live in or travel to one of these states, these regulated online poker markets won't be available. These jurisdictions amount to only a small portion of the population. For the rest of us, our choices for online poker lie with offshore sites.
Author: Joseph Falchetti (twitter)
(C) Copyright PokerWebsites.com, 2018
References and Citations