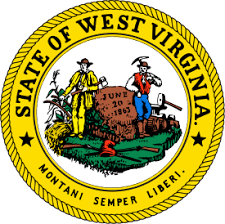 In March this year, West Virginians got a taste of what it would be like to wager remotely on sports.  Delaware North's BetLucky app was the first to provide the state with mobile sports betting under new laws introduced in West Virginia. However, just two short months later, the app, operating through a joint venture with Miomni Gaming, went offline. Authorities first said that it was due to a service interruption. Later it was announced that an infringement dispute between Miomni and a third party supplier was the reason.
In May this year, the West Virginia Lottery and DraftKings were as close as they'd ever be to rolling out a mobile sports betting app, but their plans fell through at the last minute. The Lottery decided to delay DraftKings' app because it wasn't certain that it was in compliance with the controversial Wire Act of 1961.
Now, however, we could be seeing the return of mobile sports betting to West Virginia in the coming days. The director for West Virginia Lottery, John Myers, confirmed that a launch date for two apps has been scheduled, although he would not publicize the names of the providers.
Nevertheless, it is generally understood that the sportsbooks will be provided by FanDuel at Greenbrier Resort and DraftKings at Hollywood Casino in Charles Town. FanDuel has already confirmed that a mobile application in West Virginia is in the pipeline but stopped short of saying when exactly.
Out of the five casinos that operate in West Virginia, three of them offer retail sportsbooks and none of them are based in the center – making it difficult for the general population to enjoy the market. If mobile sports betting will be more easily accessible, there is no doubt that more revenue will be provided for the state in the long run.