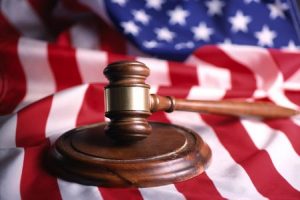 In June this year, New Hampshire District Court Judge, Paul Barbadoro rejected the District of Justice's 2018 opinion that claimed that the 1961 Wire act covers all forms of gambling (and not just sports betting).  The judge ruled that the Wire Act only applies to sports betting, thus reiterating a 2011 opinion by the DOJ.
The DOJ opinion of 2011 opened the doors for states to launch intrastate online lotteries and casino sites. A reversal of that opinion was published in 2018, making states jittery about their online gaming markets and demanding clarity on the matter. The New Hampshire ruling was seen as extremely important, and allowed more states to continue with their plans to launch online products.
The New Hampshire ruling came in response to the New Hampshire Lottery warning that up to a quarter of all its sales would be obliterated if it could not sell its products over the internet. It also showed that Good Cause funds would be badly affected by sharp drops in revenue.
While the DOJ initially said that it would not prosecute states that had launched online lotteries, the New Hampshire judge rejected this response, saying that the department had only introduced this argument after it was challenged (and not when state lotteries asked for legal guidance and clarity).
However, the latest news is that the DOJ is preparing a challenge to the New Hampshire ruling in a bid to appeal its findings.
For years, the 1961 Wire Act was interpreted as prohibiting the use of wire communication facilities to make bets across state lines. Over the years, it has ping-ponged through the legal channels to the point it stands today.
The 2018 opinion, which was written by Assistant Attorney General Stephen Engel, admitted that the Wire Act was "not a model of artful drafting." Nevertheless, it stated that the Act prohibited all types of remote gambling, including sports betting.