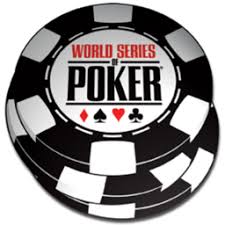 In response to COVID-19, the World Series of Poker will take on an entire new form this summer.  In its 50th year, the world's largest live poker tournament will head online in a plan very different to what was originally expected.
Before the pandemic, 2020 WSOP was meant to incorporate over 100 bracelet events both online and off. The bulk of the tournament was scheduled to be held at the Rio All-Suite Hotel and Casino in Vegas. However, the entire series will now be held online instead.
New Plans for WSOP 2020
These are the updated plans for the World Series of Poker this year:
The World Series of Poker Online will consist of 85 events.
The events will be played across two online platforms – WSOP.com and GGPoker.
The tournament will begin on July 1st for players in Nevada and New Jersey on the WSOP.com site.
Players in Delaware will not be eligible to play in the tournament.
On July 19th, the GGPoker network will host more bracelet events to allow international players to enter the tournament. The network is not allowed to accept poker players who are located within the United States.
Partial Schedule Published
The tournament has only published the US segment of the schedule so far. What can be seen is that the US online events will be either a variant of Omaha or – the bulk – No Limit Hold 'em.  Buy ins will range from $400 to a high roller event of $3,200.
2020 WSOP will go live on July 1st with a No Limit Hold'em Kick-Off event with a $500 buy-in. This will be followed with a No Limit Hold 'em 9 Handed Deepstack event on July 2nd with a $1,000 buy-in.
WSOP 2020 Makes Public Announcement
Ty Stewart, Executive Director of the World Series of Poker said in a public statement: "It wouldn't be Summer without WSOP.  While we are thrilled to be reopening our venues and optimistic about future offline events, we couldn't be more excited about deepening our relationship with GGPoker and watching some history unfold online this summer."