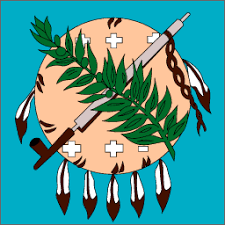 The US Department of Interior (DOI) has given its blessing to new gaming compacts signed between the state of Oklahoma and two tribes.
Governor Kevin Still announced the compacts between the Comanche Nation and the Otoe-Missouria Tribe, which will allow them to offer legal sports betting at casinos that they operate.
The two controversial compacts were signed back in April but were subject to a 45 day review period. The tribes are now allowed to start operating sports betting in a new revenue-sharing structure for existing and future casinos.
The path to approval was not without its obstacles. Oklahoma Attorney General Mike Hunter was fiercely opposed to the compacts and accused the Governor of overstepping his authority. The federal DOI was urged by the AG to review the compacts and Hunter believes that the state Supreme Court should resolve outstanding judicial issues before the tribes can start operating legal sports betting.
One of the most controversial provisions of the new compacts is that tribes will be allowed to build casinos near main metropolitan areas – something which the AG is opposed to.
Oklahoma hopes to sign more such gaming compacts in the coming years, with a goal to introduce state-wide sports betting within a year. The state is expecting to lure players from neighboring states such as Texas who are denied legal sports betting for now.
The Governor remains embroiled in legal disputes with 10 other tribal nations, including the three most powerful (the Cherokee, the Chickasaw and the Choctaw nations). The tribes argue that the 15-year compacts signed with the state, and which expired on January 1st, 2020, should have been automatically renewed for another 15 years. The governor contends that they expired and any new compacts should have their terms re-negotiated.
In a statement, Governor Stitt had good things to say about the leaders of the two tribes "who worked hard to secure fair terms for their citizens, and whose contributions throughout the negotiations ensured a more level playing field and modernized gaming market in Oklahoma."