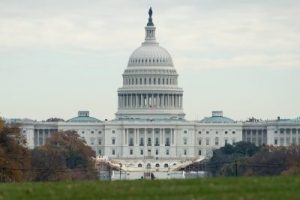 On January 15th, the US Department of Justice made a surprise announcement relating to its 2011 ruling on the Wire Act. The DOJ said that it had revised its decision to state that the federal law prohibiting online gambling covered all forms of gambling and not just sports betting.
This week, the DOJ announced that it would be extending the window in which it planned to enforce the revised interpretation. At first, operators were given 90 days to ensure that their operations were compliant with the legislation, with the formal period coming to an end on April 15th, 2019.
However, that period has now extended by another 60 days, as it has become clear that operators are not sure how to proceed. Already, tribal gaming groups, as well as operators of online poker, daily fantasy sports and iLottery operators are confused about the latest opinion shift.
When announcing its change of opinion earlier this year, the DOJ admitted that it expected to become embroiled in court battles over many years as a result. It knew that its 2011 opinion had been used for a basis for individual states and state lotteries to regulate online gaming and online lottery sales.
The DOJ suggested that Congress had the power to change the language of the Wire Act in order to accommodate operators who are likely to suffer the consequences of the change of opinion.
"If Congress finds it appropriate to protect those interests [of operators], it retains ultimate authority over the scope of the statute and may amend the statute at any time, either to broaden or narrow its prohibitions," said Assistant Attorney General for the Office of Legal Counsel Stephen Engel in January.
Gambling opponents such as the Sheldon Adelson- backed group, Campaign to Stop Internet Gambling, consider the DOJ revision a victory.
Former Senator Blanche Lincoln, who advocates for the group said that decision "seamlessly aligns with the Department's longstanding position that federal law prohibits all forms of internet gambling, as well as with Congress's intent when it gave law enforcement additional tools to shut down the activity through the overwhelmingly-passed Unlawful Internet Gambling Enforcement Act in 2006.