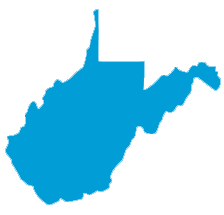 A contractual dispute has led to two West Virginian casinos suspending their sports betting services.  The Mardi Grass and Wheeling Island casinos, owned by Delaware North, shut down wagering at their sportsbooks, as well as on the BetLucky app. Delaware North said that its sports betting platform provider had informed the group that there was a contractual dispute with a third-party technology advisor, and had therefore suspended its services.
"We have been informed by Miomni Gaming, our sports wagering platform provider in West Virginia, that they have encountered a contract dispute with a third-party technology supplier, "said Delaware North in a statement issued on Friday.
"This has resulted in the interruption of the Wheeling Island and Mardi Gras sports-betting operations, as well as the BetLucky.com mobile app from accepting new sports wagers. We are honoring and redeeming all resulted bets and are working to determine a time frame for restoration. We apologize for this interruption in service."
The reason for the shutdown was also reiterated by West Virginia State Lottery Director, John Myers who reassured gamblers that the shutdown "wasn't anything regulatory." 
Lottery officials said that they were in constant touch with Delaware North but as of now, no time frame for the return of the service can be provided.
"We're obviously hoping it's a matter of days and not months," said Myers.
Last year, five casinos in West Virginia launched sports books, although it was only Wheeling Island and Mardi Gras that managed to launch sports betting apps.
None of the other casinos have been affected by the sports betting shutdown anywhere in the state.
Delaware North has promised players that it would honor all outstanding bets. However, players still don't know what will happen to the funds in their sports betting accounts.
West Virginia is the fourth state to offer legal sportsbooks services to local players, following the overturning of the Professional and Amateur Sports Protection Act of 1992.