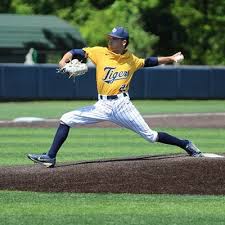 Major League Baseball has asked a number of states to stop taking wagers on spring training games. The sports league turned to Nevada and Pennsylvania, where sports betting is legal, with their unusual request, saying that it believed that baseball players may not "perform at maximum effort on every single play" during these spring training games, which could therefore "carry heightened integrity risks".
In a statement issued by the league and published by ESPN, it said: "Spring Training games are exhibition contests in which the primary focus of Clubs and players is to prepare for the coming season rather than to win games or perform at maximum effort on every single play. These games are not conducive to betting and carry heightened integrity risks, and states should not permit bookmakers to offer bets on them."
"Limited and historically in-person betting on Spring Training in one state did not pose nearly the same integrity risks that widespread betting on Spring Training in multiple states will pose."
Nevada Refuses MLB Request; Pennsylvania Acquiesces
The Nevada Gaming Control Board replied to the MLB's request in a letter, rejecting the ban and saying that casinos in Vegas have been taking bets on exhibition games for decades. Chairwoman Sandra Morgan assured the league that local sportsbooks have all the proper controls in order to minimize concerns about matchfixing.
Pennsylvania's Gaming Control Board, on the other hand, asked its sports betting operators to remove spring training games from their offerings while it considers the options open to it.
Gambling analysts criticized the MLB's reasoning that pulling spring training betting from sportsbooks would stop wagering.
"It would drive it back offshore and other entities and it would serve no purpose," said Jeff Sherman, VP of risk management at Westgate Superbook in Vegas. "Things were trying to be progressive with these leagues, and this was basically a regressive step."