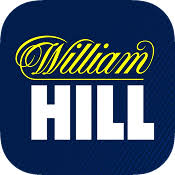 The British Sunday Times reported today that the betting group, William Hill is as close as ever to sign a multi-million dollar deal with the media firm, CBS Sports. Together, the two plan to tap into the fast-growing US sports betting market.
The two entities had previously held talks which died down, but were recently reinvigorated.  The Times reported: "William Hill is understood to have revived talks with media group CBSports.com, and is in the final stage of negotiations. An announcement is said to be imminent."
Under the terms of the prospective deal, William Hill will be allowed to advertise on CBS Sports' platforms, including its website which attracts some 42 million visitors every month.
CBS Sports is well-known for its sports news coverage and analysis, with particular focus on American football, golf and basketball.
Towards the end of January, it was reported that secret talks between CBS Sports and William Hill had fallen through. Although the bookie refused to comment on why this happened, it did confirm that it was doing all it could to find a media partner as part of its plans to expand in the US sports betting market.
According to the director of communications at William Hill, Ciaran O'Brien, "We've been very clear that a media partner is a logical step for us. We're in a very good position in the US and continuing to look at options."
William Hill is not the only betting group on the lookout for an important media partnership. GVS, owner of Ladbrokes Coral, has penned a deal with Yahoo Sports, while the owner of Paddy Power, Flutter, is due to sign a deal with Fox Sports.
William Hill is feeling the squeeze in the UK's heavily regulated gambling market, including the government's decision to bring down the maximum bet cap on fixed-odds betting terminals from the previous £100 to just £2.  The government is also planning a ban on credit card gambling.  The betting group said that, as a result of these new regulations, it expects to shut down 700 stores.