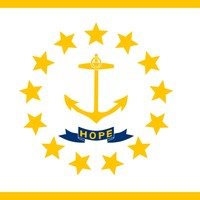 In the first half of the 2020 financial year, betting revenue from sports betting in Rhode Island reached $12 million, according to numbers published by the state's Lottery.
Highlights of the Rhode Island Lottery report include:
Players bet $132 million on sports in the six months leading to the end of December, 2019.
Players won $120 million in the same time period.
The majority of first half revenue stemmed from Lincoln Casino. The Twin River's owned entity generated nearly $8 million from the $85.8 million that was bet by its customers. Out of that total, players took home R77.9 million.
Twin River's other property, the Tiverton Casino saw $20 million in wagers made, out of which $2 million was revenue.
Revenue from online betting was reported at $2.1 million out of the $26.3 million in wagers taken.  It should be remembered that online betting has been up and running in Rhode Island only since early September last year – in the middle of the half year period.
In the last month of the report, December 2019, players spent $8.8 million on mobile betting, with $613,522 in revenue for the state.
Rhode Island and Super Bowl Action
In the meantime, it was reported that Rhode Island will make money from this year's Super Bowl, after fans legally bet some $5.5 million.  Last year, after football fans bet overwhelmingly on the New England Patriots (who went on to win), the state did not make any money.  In fact, after the Patriots won, RI sportsbooks lost a whopping $2.35 million. Rhode Island gets just over half of sports betting profits.
According to the Rhode Island Department of Revenue, 60,000 bets were placed on the Kansas City Chiefs vs San Francisco 49ers last weekend. Of those, 75 wagers were for over $5K.