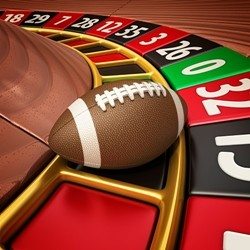 Five companies were approved by the West Virginia Lottery for licenses to offer online sports betting in the state.  The companies, namely FanDuel, DraftKings, William Hill, IGT and GeoComply, have been working diligently together with the state lottery in a bid to launch mobile sports betting apps.
The Mountain State is taking the launch of a mobile sports betting industry very slowly as it hopes to get it right on the first move. The state has also admitted that it does not want to do anything that will go against federal gambling laws. As such, a launch is not likely to take place until the Department of Justice provides more clarity around its reinterpretation of the Wire Act that was published early this year.
In the meantime, the director of West Virginia Lottery, John Myers, praised the five newly-licensed companies for their willingness to work with the lottery.
"We've been working together on the platform, how it's set up, where its servers are located, making sure they are complying with the Wire Act," he said. "We've made a lot of progress there in the last few weeks."
FanDuel, DraftKings and William Hill have all cemented partnerships with West Virginia gambling properties, and it goes without saying that they have plenty of experience in other pro-gambling states such as New Jersey and Nevada.
DraftKings signed a deal with Hollywood Casino late last year to bring its mobile sports betting product to West Virginia. Hollywood Casino Sportsbook is already powered by William Hill.
FanDuel powers the sportbook at The Greenbrier and the Mountaineer Casino's sportsbook is powered by William Hill.
The other two companies that were granted a license are GeoComply, which provides geolocation software to ensure that players are located within state lines, and IGT which provides backend support.
According to John Myers, the state has been hesitant to "jump into" the introduction of mobile betting apps but added that "hopefully, when we get a decision on the new Wire Act interpretation in the next few weeks, they [the operators] will feel more comfortable in going forward."