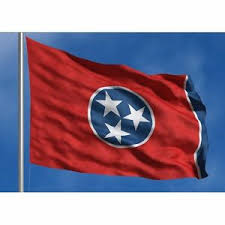 Tennessee's House voted 58-37 in favor of HB1, a sports betting bill that will allow residents of the state to use a computer or mobile device to bet on sports.  The bill was not without its opponents and a fiery debate was held before the House of Representatives finally cleared it.
If the bill progresses off the Senate floor, where it is now heading, it will be up to  Governor Bill Lee to sign it into law, and this could prove to be an obstacle in House Bill 1's final path. The Governor has made it clear that he is not in favor of the bill, despite the fact that it has been heavily amended since it was first introduced.
Support for the bill was seen from those who recognize the potential revenue there is to be had in a regulated and legalized industry.
An attorney representing FanDuel and DraftKings, Scott Ward, argued that there are already ample ways for residents of Tennessee to gamble at illegal offshore websites.
"You could go on your phone right now, type in a couple of web addresses, and place a bet on a game tonight within a matter of minutes," he told wjhl.com news channel.
Rep. Bill Beck also commented, saying: "So we really have the choice of capturing that tax revenue from that sports book, or letting those companies, that are operating illegally throughout the United States capture that revenue."
The bill will allow local governments to decide for themselves whether they want to allow sports betting in their districts.
Players will not have to visit a physical gambling venue in the state in order to place their bets.
Operators will need to pay between $7,500 and $750,000 in annual license fees
It will place a 10% tax on sports gambling, with some estimating that a legal industry could generate as much as $30 million a year. The bill dictates that 30% of the revenue will go towards K-12 education and local infrastructure.
In the case of in-play bets, data will be provided by sports leagues.
HB1 was first introduced early this year by Rep. Rick Staples and was fast-tracked due to its bi-partisan support.