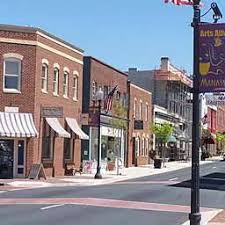 Following on the footsteps of Washington, which legalized sports betting earlier this year, and Colorado earlier this month, the state of Virginia became the latest to do so in 2020.  Virginia's House Bill 896 and Senate Bill 384 have now become law and, if all goes well, will go into effect on July 1st.
The path to legal sports betting in Virginia hasn't been a smooth one. In early April, Governor Ralph Northam sent the bills back to the state legislature, asking for specific changes to be made. Heated debates ensued, until all the changes were eventually approved.
Some of the key points of the new VA sports betting industry:
Sports betting operators will have to pay a $50,000 fee to cover background checks for each principal member of staff.  The Virginia Lottery Board will try and limit the amount of fees that operators need to pay since some have scores of employees that qualify as 'principal'.
Major sports league teams (NBA, MLB, NHL, NFL) that are based in Virginia (or will relocate) will be eligible to apply for a sports betting license.
NASCAR tracks will be included in the bill, allowing Martinsville Speedway and Richmond Raceway to apply for a license.
Sportsbooks will pay a licensing fee of $250,000, which will cover three years of operation.
Sports betting revenue will be taxed at 15%.
Five cities, namely: Norfolk, Bristol, Richmond, Danville and Portsmouth, will be allowed to build brick-and-mortar casinos in Virginia, as long as they meet certain criteria. A number of these cities have already began the process of application.
In November last year, Colarado voted on its own sports betting legislation, which went into effect at the beginning of the month. The Division of Gaming approved licenses for casino master licenses, online operators and retail operations. By May 1st, six online sports betting operators were ready to start taking wagers.