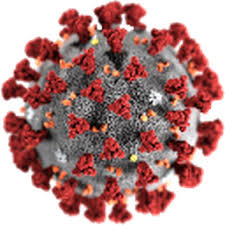 The US is still in the midst of the pandemic, with over one million confirmed cases. But the gambling industry is already looking at the day after. Don't expect things to be the same as before, warn the experts. While official decisions haven't yet been made, it's safe to say that future our brick-and-mortar casino experiences won't be without change.
This is the new reality that US casino players may face:
Body temperature measured at the casino door.
Not all slot machines working or table games operating, to avoid patrons standing too close to one other.
Plexiglass barriers between dealers and customers.
Anyone on the casino floor – dealers or customers – required to wear masks.
Immediate wipe down of slot machines, kiosks and elevator buttons once they have been touched.
It is expected that before the industry goes back to reopening (which could be weeks or even months away), safety measures will be put in place on a federal or state level. It will then be up to each operator how much further it intends taking the measures.
According to NBC Philadelphia, Hard Rock Casino is considering asking all guests to stand 10 – 15 feet apart, and to insist that everyone wear masks.
Wynn Resorts intends scanning guests and referring them to medical care if need be. Visitors will receive an amenity bag at the entrance, equipped with a wooden pointer to press elevator buttons, hand sanitizer and an information card.
Las Vegas Sands Corp. will provide guests and employees with protective masks.
The mask issue in itself could be problematic in a casino setting, however. What about players who want to smoke? How can staff make sure that self-excluders or barred players are being properly identified?
It will also be difficult, if not impossible, to implement some of the sanitization plans.  How will casinos make sure that the chips are wiped down after each use? How will handling money be handled?
Gambling authorities in some jurisdictions are already engaged with casinos to develop safety plans towards the reopening of the industry. New Jersey has already told Atlantic City's nine casinos that they will only be able to go back to normal operations once the Governor has given his authority and once the receive the all clear from the regulator.