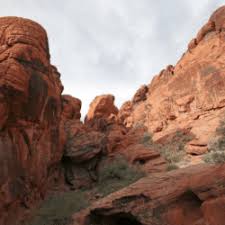 If brick-and-mortar casinos in Nevada want to reopen, they will be required to cut occupancy by 50% in each gaming area. This and other guidelines were published by the Nevada Gaming Control Board this week, ahead of post-COVID19 operations.
According to the regulator, casinos have to commit to strict social distancing rules in order to prevent the spread of the virus.
The chairwoman of the NGCB, Sandra Douglass Morgan said:  "A bunch of people clamoring around a craps table yelling in front of strangers while people are exchanging chips and dice that is not what you're going to see when casinos re-open."
Among the guidelines released:
Casino patrons will be prevented from congregating around table games, keno lounges, bingo lounges and sports books.
A maximum of three players will be allowed to sit down at a blackjack table at one time.
A maximum of six players will be allowed to sit down at a craps table.
Roulette and poker tables will allow no more than four players at a time.
Players need to spread out at slot machines.
Less players will be let into casinos, which will have a maximum 50% occupancy in all areas.
No clubs and pool parties will be allowed to operate for the time being.
All employees and players must have access to hand sanitizer and wipes.
Staff will have to be trained on cleaning procedures.
Morgan said: "There are a lot of creative solutions that we're seeing. Everything from using UV lights to disinfect, to potential partitions but we have set our expectation to make sure people are appropriately distanced."
The NGCB said that it was very important to ensure that not only would all Nevada properties be cleaned before being opened, but also that employees were kept safe and properly trained.
No date has been given for casinos reopening in Nevada, however properties are already looking towards the day after and want to be prepared. The regulator has already said that casinos will need to submit a detailed plan one week before reopening, explaining how they intend to enforce the new guidelines.
Morgan said that casino gambling would "still be a good, positive and entertaining experience," however, "it just may not be what we're used to."