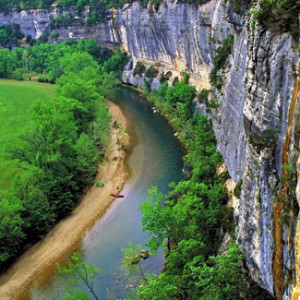 The Oaklawn Racing Center Resort in Hot Springs and Southland Casino and Racing in West Memphis will roll out official casino gaming for Arkansas residents from this week.  The two tracks will open their doors to gamblers just five short months after the state approved changes to the Constitution that would legalize casinos.  Another two properties (in Pope and Jefferson counties) are expected to also provide casino services. The casinos will offer a host of casino games, including poker, roulette, slots and blackjack.
An assessment set up to examine the size of potential revenue from the state, said that Arkansas could generate some $31.2 million a year by 2020, based on only three casinos being in operation. The state will put the funds towards building a new highway and by 2028, it hopes to use half of the revenue generated by the new casinos to build further highways.
New Casino Properties in Arkansas
The casinos will begin operation on Monday, April 1st.
Southland will offer 2,000 slot games and 40 live table games, but the casino hopes to break ground in May on a new $250 million facility to house a further 500 slot machines and 20 table games. The new complex will boast a 20-story hotel with four restaurants and will provide new jobs to up to 400 people.
Oaklawn already offers 1,300 electronic games and will add eight live table games. It, too, will expand its facilities with a $100 million project which includes a 200-room hotel and 2,600 square meters of casino floor space.
Both casinos will continue offering racing services, and will add sports book wagering during the course of this year.
In the meantime, the Arkansas Racing Commission will accept applications for another two casinos.  The Quapaw Nation, an Oklahoma Tribe has proposed to operate a 300-acre casino in Jefferson County, just east of Pines Mall. The situation in Pope's County is more complicated and the region is still tied up in decisions regarding the right of a casino to operate at all.