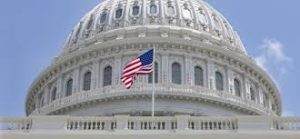 A group of some 25 state attorney generals have demanded that the US Attorney General, William Barr, clarify the federal position on lotteries. The group, led by West Virginia AG, Patrick Morrisey, have expressed their concern over the opinion given by the Department of Justice, Office of Legal Counsel earlier this year.
Morrissey is particularly concerned how the revised Wire Act opinion impacts the West Virginia Lottery, and other states want to know the same.  The new opinion essentially reversed the DOJ's prior interpretation of the Wire Act's scope (in 2011), where it was understood that the act applied only to online sports betting. The new opinion, however, lumped all forms of online betting and gaming under the Wire Act.
In their letter to AG Barr, the attorney generals asked for the opportunity to meet with him in the near future to discuss the potentially sweeping implications of the Wire Act decision to state lotteries, "as well as potential solutions that are fully consistent with both federal law ad the significant needs and reliance interests of our States."
They also asked that the current window of compliance be extended until or beyond August 13th, 2019. 
"We are concerned that the consequences of this interpretation reach into areas of traditional state sovereignty," they wrote. "Upon the Opinion, conduct that was long understood to be legal now invites exposure to severe criminal penalties."
"The rationale in the Opinion is not limited to online gaming; it also casts significant doubt on the continued vitality of multi-state lottery games such as Powerball and Mega Millions, even though these programs existed without legal challenge well before the earlier 2011 opinion was issued,and even though the vast majority of States participate in these offerings," wrote the AGs.
Among those signed on the letter to AG Barr include Colorado, Connecticut, Delaware, Illinois, Mississippi, Kentucky and Tennessee.