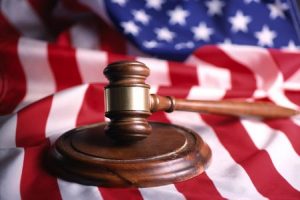 This month marks one year since the US Supreme Court made its landmark ruling that the Professional and Amateur Sports Protection Act (PASPA) is considered unconstitutional. In one dramatic day, the US gambling landscape changed forever – especially for the sports and betting industries, and the industry in which they are both combined.
The ruling allowed states to decide on the direction of their own sports betting industries. In one short year, no fewer than 14 states have rushed ahead and changed their betting laws. Of those, eight have already launched legal sports betting (Nevada, New Jersey, Pennsylvania, West Virginia, Delaware, Rhode Island, Mississippi and New Mexico), while six (New York, Oregon, Arkansas, Indiana, Iowa and Montana) are about to launch their industries.
Other states may not have worked as fast as those listed above, but that doesn't mean that they aren't keen to pass their own laws. It just means that their challenges are bigger as they struggle to find an acceptable formula for all their stakeholders in their industries. This is certainly the case for California and Florida.
One of the biggest lessons learned from the past year is that sports betting industries will not be able to flourish unless they include online and/or mobile betting options. Proof of this is New Jersey, which runs a profitable industry as the only state that offers mobile wagering.  Over 80% of betting that takes place in the Garden State is mobile-based. Another two states – Pennsylvania and West Virginia – also passed legal sports betting bills but, as of now, they haven't launched these options yet.
While most sports leagues accepted, albeit grudgingly, that sports betting is here to stay, the NCAA is quite another story. The Athletics group refuses to lift its ban on betting on the sports it represents, on a state or federal level.
The two most powerful groups to emerge this year are undoubtedly the former Daily Fantasy Sports giants, FanDuel and DraftKings. While they still offer DFS, these two have made enormous strides in the sports betting arena – especially in New Jersey.