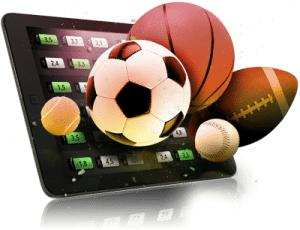 The New Hampshire Finance Committee is set to discuss an amended bill that could bring legal and regulated sports betting to the state.  House Bill 480 successfully passed New Hampshire's Senate Ways and Means Committee with a number of amendments. This included a cap on the number of properties that can offer mobile wagering, and the expansion of betting types allowed at brick-and-mortar betting facilities.
Amendments to HB 480
Under the changes made by the Senate Committee, betting on collegiate sports tournaments involving NH college participants is allowed as long as the events are held outside of the state.  However, bets will only be allowed on the final tournament result.
Towns and cities will be asked to hold a public vote to determine whether they are in favor of sports wagering in their precincts or not.
A five-person board Council for Responsible Gambling will be established in New Hampshire and appointed by the Governor. The council will be made up of experts in the fields of mental health services or addiction.
Five mobile sports betting operators will be allowed to offer their services in the state.
Part of the application process by the operators will be to present a responsible wagering strategy.
HB 480 Now Heads to the Finance Committee
The Finance Committee will examine a number of practical issues surrounding HB 480.  It will examine start-up costs for the New Hampshire Lottery Commission.  Estimates have it that it will cost around a quarter of million dollars as a one-off set-up expense, and then half a million more annually as recurring costs.
The Finance Committee's final objective is to recommend whether or not HB 480 should pass.
The sponsor of the bill, Rep. Timothy Lang, said that he was optimistic that the bill would pass 5 – 0 on the Senate floor.
Once all issues have been discussed and relevant amendments made, the bill will head to Governor Chris Sununu's table for final permission.