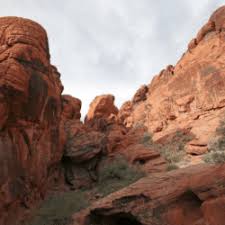 After the Nevada Gaming Control Board recommended that PartyPoker's parent company, GVC Holdings, be granted a gaming license, the state's Gaming Commission approved a two-year limited license.
It was unanimously decided to give the Isle of Man-based GVC an Interactive Gaming license. Bwin.Party, as applicant of the license, will be registered as an Interactive Gaming Service Provider, thus bringing its online poker brand to the state.
The Commission, however, limited the license to a two-year period, in response to questions raised by Gaming Control members in a May hearing.  During that application meeting, GVC Holdings was asked about its operations in Turkey's grey gambling market.  GVC explained that at one point it was involved for a small time in the market, but sold its operation in 2017 during the time that it planned to acquire Ladbrokes Coral Group and needed to prove that it operated in regulated markets only.
CEO of GVC Holdings, Kenny Alexander, answered abruptly to the NGCB questioning and he was forced to issue an apology at the opening of the Gaming Control Board hearing on Thursday. An apology was also made by the chairman of GVC, Lee Feldman, who reassured the Board that the company would address the regulators' concerns and upgrade its compliance approach.  
"The GVC board and management is absolutely committed first and foremost to legal and regulatory compliance," he announced. "We've developed first-tier regulatory and compliance approach and structure but we will not become complacent."
The Commissioner of the NGC, John Moran said that despite several misgivings, he decided to give GVC Holdings a chance and participate in Nevada's gambling market.
"The test is going to see if, in fact, the trust you're asking us to give you … if we're going to get egg on our face," Moran told GVC. "I want to see you go forward and prosper within the confines of the law."
Kenny Alexander answered that he fully understood and accepted that, along the board, he was ultimately responsible for operating within Nevada's gambling laws.