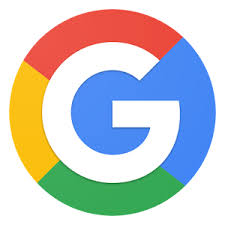 A number of states in the US will now be allowed to advertise gambling ads using Google, thanks to an updated policy by the search engine giant. From October, Google will permit Indiana, Iowa, Montana, Pennsylvania and Rhode Island to run adverts by sports betting operators.
The change in policy comes after all the above-mentioned states adopted regulated sports betting. They join Nevada, New Jersey and West Virginia who are already allowed sports betting ads in Google's 'limited beta' program.
In order to qualify for this type of advertising, operators first need to run their marketing campaign via Google to check that the ad can be certified. Google will allow the operators to promote real money gambling online via bookies or online casinos. They will also be allowed to promote online lottery tickets.
The Google certification will allow operators to offer online gambling sites to link to or contain content relating to:
casino bonus codes
gambling tutorials or e-books
online poker and other games odds calculators
gambling affiliate sites
The expanded policy also includes several non-US countries, including Nigeria, Kenya and Columbia. The search engine will only allow gambling ads from operators that are licensed by the countries' regulatory authorities.
In Google's 'Update to Gambling and Games Policy', published this month, it explained:
"In October 2019, Google will make the following updates to the gambling and games policy:
We will allow online gambling ads in the following countries:
Kenya (operators licensed by the Betting Control Board)
Nigeria (operators licensed by the National Lottery Regulatory Commission)
Colombia (operators licensed by Coljuegos)
We will allow ads for sports betting in the following states, in addition to Nevada, New Jersey, and West Virginia, as part of a limited beta in the United States: Indiana, Iowa, Montana, Pennsylvania, and Rhode Island.
Advertisers who wish to promote online gambling content in these regions can find more information and apply for certification after the update on the updated policy page."