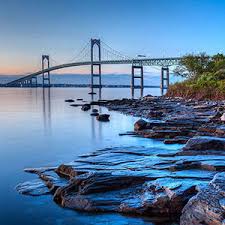 September was a bumper month for Rhode Island's betting industry, with numbers showing that betting revenue tripled to $2.5 million on a month to month basis in September 2019. According to official reports, the Ocean State saw revenue climb 195.4% compared to August 2019, when just over $850,000 in betting revenue was recorded.  September numbers also beat the state's previous record, set in June 2019, when $2.2 million in total market revenue was set.
Rhode Island gambling officials put the new record set down to an increase in retail betting in the fledgling industry, as well as the first contribution to the industry made by mobile betting.  Rhode Island's sports betting market opened officially in November last year, following the landmark ruling made by the US Supreme Court, allowing states to determine their own gambling paths.
Mobile sports betting was officially launched in Rhode Island in September this year. Current rules dictate that players need to register in-person at one of the state's land-casinos in order to wager on sports. Thereafter, they can continue betting on their mobile devices. In-person registration is a one-off requirement.
Other key points seen in the September 2019 report:
Players bet a total of $22.2 million in September, 2019.
September betting was a 120.6% increase on August, 2019, which saw $10.1 million wagered.
The most popular form of sports betting remained retail.
Rhode Islanders spent $18.9 million combined at the Twin River Tiverton and Twin River Casino in Lincoln locations – a 177.7% increase in total retail spending.
The most popular Rhode Island casino for sports betting fans is the site in Lincoln, where $1.6 million was generated in land-based revenue (an increase from August's $607,836).
Retail revenue grew from August's $243,952 to September's $438,790 at the second location, Twin River Tiverton.
At Twin River, 54% more was spent on retail bets – $3.6 million in September, 2019 from $2.3 million the previous month.
$3.3 million in mobile stakes was placed in September, with revenue amounting to $512,740.