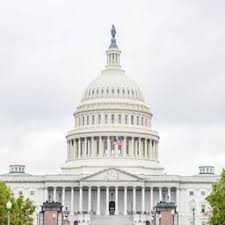 Capital One Arena in Washington, DC announced that it will become the first sporting arena that hosts professional teams, to offer sports betting at its facility in the US.   Capital One is the home of the Washington Wizards (NBA) and Washington Capitals (NHL).
According to the owners of Capital One Arena, Monumental Sports and Entertainment, they will be partnering with William Hill US. A rollout schedule for the new sportsbook still hasn't been finalized but the process to get the deal done is already underway.  It is expected that the deal will pass all the required regulatory approvals, including getting the green light by DC Lottery. If all goes according to plan, Capital One will open its betting kiosks and windows sometime in next year.
A local lawsuit is currently holding up an immediate start date of betting in DC, which is why William Hill executives are hesitant to discuss an exact date.
Joe Asher, the chief executive officer of William Hill US said: "You would bet on sometime in 2020. We'll let the regulatory process play out."
Monumental and William Hill plan to turn the arena into what the Washington Post calls "an all-purpose sports betting complex where fans can place wagers on their phones while watching from the stand, or stop over during the day to bet on a game happening elsewhere."
A booking venue will be set up at the arena in the area that was once occupied by the Greene Turtle Sports Bar and Grille.
Last year, DC legalized sports betting following the Supreme Court's decision to allow individual states to decide on the fate of their own sports betting industries.
The law allows residents of the District, as well as visiting tourists, to place bets at sports arenas, retail establishments and via mobile applications. At least 13 other venues, besides Capital One, have expressed interest in obtaining a license.