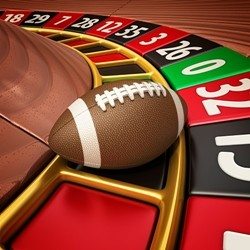 One of the key points of discussion at the 2019 Sports Decision Makers Summit held recently in Miami was the subject of sports betting. Top names in the business discussed the current betting landscape and the United States and examines the challenges and opportunities that came with the recent changes.
Adam Davis, the chief revenue officer for Harris Blitzer Sports & Entertainment (a group that owns several sports teams such as the New Jersey Devils and the Crystal Palace Football Club in the UK), said: "We are excited about the opportunity with sports betting as we watch the engagement of sports betting in Crystal Palace and in Europe. How can you use it to improve fan experience?"
Harris Blitzer is using its experience in the UK sports betting market, which has a been a societal staple for decades, to apply it to the new landscape in the United States.
Also in on the summit discussions was William Hill US, represented by its president of digital, Ken Fuchs. William Hill currently operates in several US states, including New Jersey, Nevada and West Virginia.
William Hill has seen its brand awareness grow by a staggering 2,500%.
"Right now, sports betting is in the education stage and the hurdle is that 95% of the public does not understand what sports betting is," said Fuchs. "It's like fantasy sports in 1996 where the core avid person has done it, but the mass of sports fans has not. Now it's about educating consumers on the registration process for mobile and the trust factor also has to be there."
One of the issued discussed was the way betting rules change state-to-state. For example, it is free to launch a sports betting business in New Jersey and operators pay 14% tax on bets. In Pennsylvania, in comparison, operators need to pay a whopping $10 million entry fee and a 36% tax rate.
Stakeholders spoke about the benefits that sports betting brings to the sports.
"Sports betting adds engagement to the broadcasts and fans of every sport out there," said Fuchs. "Allowing those fans to engage through betting is another way to drive interest and stay connected with the sport and team they are betting on."