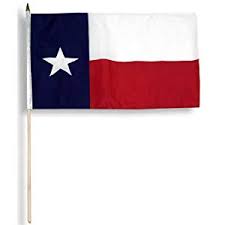 A bill that could legalize daily fantasy sports in Texas passed the House last week, sailing through at 116 – 27. The bill, authored by Rep. Joe Moody, seeks to change DFS from a game of chance (which is illegal) in Texas, to a game of skill.  If House Bill 2303 gets the Senate's vote as well, it could make the Lone State the largest state to legalize fantasy sports. DFS is a multi-billion dollar industry.
In 2016, Attorney General Ken Paxton, issued an opinion stating that DFS contests violated Texas' online gambling laws.  This opinion didn't seem to have much impact on a state that loves its sports betting, and participation at DFS sites are at an all-time high.
For a while after AG Paxton's non-binding opinion was issued, the DFS operating giant, FanDuel left the state but returned quietly in August to pick up where it left off. DraftKings opted to remain in the market and challenged the opinion – all the while continuing to offer its products to Texan players.
According to Rep. Moody, the Texas penal code "isn't clear whether you can grab up the conduct of close to 4 million Texans and have it criminalized."
The DraftKings and FanDuel funded Texas Fantasy Sports Alliance congratulated the House for voting positively on this matter.
"We look forward to continued progress in the Texas Legislature to protect fantasy sports players and Texas-based businesses supporting this industry and this much-needed modernization of the Texas Penal Code," said a spokesman for the Alliance, Scott Dunaway.
Texas hopes to join the ranks of the nearly 20 states that have passed similar laws.
Several other attempts have been made to change DFS's status from a game of chance to a game of skill but have failed to advance. These include Sen. Lois Kolkhurt's bill and Rep. Richard Pena Raymond's piece of legislation.