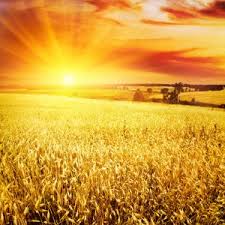 In an impressive timeline of just 94 days, the Iowa Racing and Gaming Commission ushered in a new era to Iowa's gambling market. The quick launch of legal sports betting is even more remarkable due to the authority's ability to launch online betting at the same time. No state has ever managed a tandem launch of both industries – until now.
Just three short months ago, Governor Kim Reynolds gave the green light for Iowa to become a state that supports regulated and legal sports betting. On Thursday, this became a reality, making Iowa the 11th state to adopt legal sports betting. Local players will be able to wager on certain sports both at brick-and-mortar sportsbooks and using sports betting apps.
Eight casinos currently offer legal sports betting in Iowa, namely: Ameristar, Catfish Bend, Isle Bettendorf, Isle Waterloo, Lakeside, Prairie Meadows, Rhythm City and Riverside.
Out of those, all the William Hill properties (ie. Isle Bettendorf, Isle Waterloo, Lakeside and Prairie Meadows), offer online betting as well.
The vice president of marketing at William Hill, Michael Grodsky said on Thursday: "There's really nowhere else in the Midwest where you can get a sports wager in. This is really the sports betting capital of the Midwest, so it's fantastic!"
Grodsky added that sportsbooks across the state are going to become "quite the hub" when sports events such as the Super Bowl, March Madness and the start of the NFL regular seasons begin.
"You're going to have folks from all over the region coming in here, because it's now legal," he said.
A ribbon cutting ceremony took place at the Isle Casino in Bettendorf and the first ceremonial bet was placed by the mayor of Bettendorf, Robert Gallagher. Soon after, the sports book counter was open for business.
Players who want to start off betting need to visit a licensed property and open an account in person. They can then continue to wager at the property or via its remote platform. This process will continue through to 2020, when the registration process can be done entirely online.