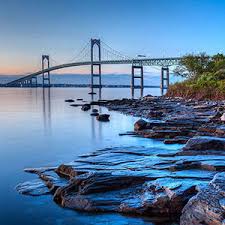 Football fans in Rhode Island will be pleased to know that the state is on target to release mobile sports betting by the start of the official football season.
Speaking on behalf of the Rhode Island Department of Revenue, the authority's chief of information and public relations, Paul Grimaldi reassured the public that no new regulations will be required before the long-awaited mobile launch.
"The regulations for sports betting have been in place since prior to launch of the in-person sportsbook in November 2018," he said. "Sports betting is considered to be a form of Class III gaming that was previously approved by Rhode Island voters. Regulations for it fell under the existing protocols."
At present, Rhode Islanders can place bets at land-based bookmakers located at the Tiverton Casino Hotel or the Twin River Casino Hotel. Last football season, many stood for hours just to place a bet, thanks to the huge popularity of this pastime.
This time around, Rhode Island expects to have its mobile industry up and running in time. Although players are required to perform an initial in-person registration at one of the two casinos, they will thereafter be free to bet using mobile sports apps from anywhere they are, provided that they are within state lines.
Two mobile apps (one from the Tiverton and the other from Twin River Casino Hotel) will be available to players. Before the mobile apps go live, Rhode Island will perform what Grimaldi calls "simulated testing and account settling."  The period before the football season will see multiple test bets being placed to simulate a busy betting season.
The state hopes that mobile betting will be the boost that the industry needs to reach at least part of the lofty goals set last fiscal year. It was expected that sports betting would bring in $11.5 million by the end of this fiscal year, but the industry has managed to generate much less – some $3.9 million.