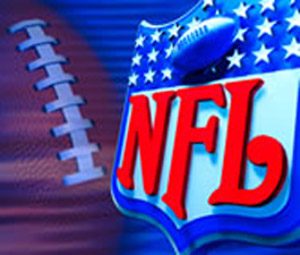 According to a recent study, the gambling industry significantly boosted the sponsorship revenue accrued by the National Football League (NFL) during the 2019/2020 season.  The study, carried out by IEG, showed that the NFL and its 32 franchises signed more than 350 sponsorship deals worth more than $1.47 billion – 6% more than last year's $1.39 billion.  Out of that, 21 new deals were signed in the gambling category.
The NFL, taking advantage of betting-friendly laws in the United States, signed deals with casino companies and sports betting providers. Deals were also signed with lotteries. All in all, sponsorship spend from this sector for the 2019/2020 season grew 34% year on year.
In 2018, following the scrapping of the Professional and Amateur Sports Protection Act of 1992, the NFL agreed to allow its teams to enter into sponsorship deals with casino companies. Early last year, the League signed its first major industry partnership, entering into a deal with Caesars Entertainment. Soon afterwards, it signed a similar deal with Gateways Casino in Canada.
The next step was to officially enter the daily fantasy sports betting market. In September last year, DraftKings was named the League's official DFS partner. NFL franchises, including the Indianapolis Colts and the Tennessee Titans signed with DraftKings rival, FanDuel.
The NFL also inked deals with other industries, including food and beverage, apparel, crypto-currency and meat substitutes.
Industry analyst, Brian Gordon, the CEO of the Engine Shop, said about NFL sponsorships for the season: "The NFL is getting better at seamless integration of products into on-field play and game broadcasts. This season, Oakley came on board with official visors for the players, becoming just as much as part of the game as the Bose headsets and Microsoft Surface tablets. It will be interesting to see how this trend grows."