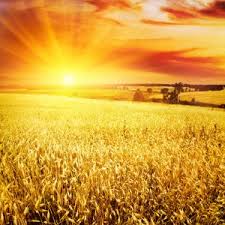 Iowa is the latest state to allow Daily Fantasy Sports (DFS) real money wagering.  Last week, the state's Racing and Gaming Commission issued a license to DraftKings, the first DFS operator to go live with its services.
Just before DraftKings' launch, the operator was given its blessing by the Commission's administrator, Brian Ohorilko, who said that they could "turn the lights on right away".  DraftKings didn't wait very long and launched its web-based platform on Friday.
In a press release issued just before the weekend, DraftKings' chief revenue officer and co-founder, Matt Kalish told the public: "In time for the Week 8 games of NFL season and NBA tip-off, DraftKings is thrilled to show the Hawkeye State why we have been able to establish ourselves as a premier destination for sports fans who want skin in the game."
"We are excited to offer Iowans our daily fantasy products, featuring the largest prize pools you'll find anywhere in the world," he added.
While sports betting has been legal in Iowa since August, DFS wagering has been stalled because the main operators, DraftKings and FanDuel had some difficulty meeting the state's betting rules.  The operators and state gambling authorities worked together to resolve the hurdles.  Over the past month, representatives of both sides reiterated their commitment to moving past these obstacles.  Timothy Dent, the chief compliance officer for DraftKings told Des Moines Register in an interview that "we're going to get there. We're really close right now". He also said that Iowa really wants "to go live. We want to go live."
One of the obstacles was a requirement for betting apps or websites to be approved by an independent, Iowa-approved testing lab.  FanDuel and DraftKings weren't satisfied with the two options given to them, saying that they had not worked with the labs before. In the end, a third lab, RubinBrown, was approved by the Commission and the operators agreed to work with them.
All sides' persistence paid off, with DraftKings going live on Friday, as stated.