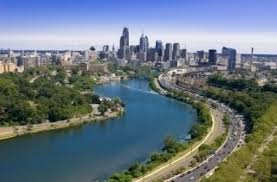 On Thursday last week, the Pennsylvania Gaming Control Board released sports betting numbers for the month of April. The authority showed that figures declined in comparison to March. The drop in numbers highlights yet again the need for Pennsylvania to move as fast as possible towards mobile and online sports betting options.
The decline in April numbers compared to March was not unexpected and even understandable. March saw a handle of $44.53 million, of which the state took in $1.88 million in taxes.  It was, however, the month of the NCAA basketball tournament which gave a massive boost to sportsbooks around the nation. In April, the eight Pennsylvanian sportsbooks took in a total of $36.77 million. Of that, the state took $1.44 million. All in all, since sports betting was launched in the state in November last year, over $5.7 million has been paid in tax revenue.
The question now remains regarding the official launch of the first mobile and online sports betting options in Pennsylvania. The Pennsylvania Gaming Control Board has not disclosed the name of the first casino that will go live; nor have the casinos themselves published any information.
Early last week, the PGCB, via its spokesman Doug Harbach, said that mobile sports wagering was "imminent" and "coming soon".
On Wednesday, players got to see a glimmer of hope, after Parx Casino in Bensalem announced that it will test its online sports betting system sometime this month. If all goes to plan, the casino, operated by Greenwood Gaming and Entertainment, will launch in early June.
Pennsylvania is hoping to see some of the success that New Jersey has with its own sports betting industry. More than 80% of bets in the Garden State are made online or via mobile devices.
"There is no reason to believe that Pennsylvania bettors will behave significantly different than New Jersey in their preference for online sports betting products," said Dustin Gouker, a leading market analyst. "The convenience and ease of use of sports betting apps make them appealing to most bettors. And having established operators will help get the online market off on the right foot."