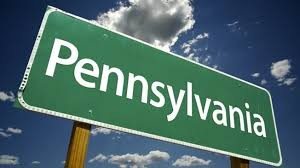 According to an announcement by the Pennsylvania Gaming Control Board, the state will make online sports betting available "imminently". In the next couple of weeks, casino testing will begin and analysts predict a huge betting surge that could even rival New Jersey's successful ibetting market.
The Morning Call quoted analyst Dustin Gouker saying that the Pennsylvania market could be bigger than Nevada or New Jersey.
"If everything goes right, and everybody puts out a good app, they're going to see billions of dollars wagered annually and revenue in the hundreds of millions. It's going to be robust."
It is believed that online betting will go live sometime this month, at least for testing purposes. At least one casino operator has an app ready to conduct tests.
The director of communications for the Pennsylvania Gaming Control Board, Doug Harbach, said that the testing period would last 2 to 3 days, with the apps available several hours per day. Once they have been approved, they will be available all day.
Pennsylvania casinos, who paid $10 million for an online sports betting license, have partnered with digital companies to offer online betting apps.
Players need to be 21 years old or more, and located in Pennsylvania, to place a legal sports bet. The state will use geo-fencing technology to ensure that bettors are located within state lines.
The same bets that players are allowed to place at brick and mortar casinos will be allowed to be placed online, including PA college sports.
This week marks the one year anniversary of the US Supreme Court's decision to overturn a long-standing federal ban on sports betting. Legal sports wagering became a reality in the United States, with state after state changing its laws to incorporate legalized and regulated sports betting. So far, 10 states have legal industries, and dozens more are moving in that direction.