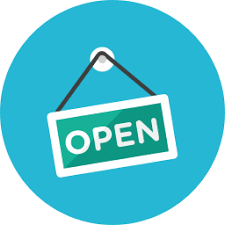 A spokesman for casino operator, Boyd Gaming has said that it may need to let hundreds of Louisiana casino employees go, after losing millions in revenue due to the coronavirus. The Las Vegas-based group, which runs five casinos in the Pelican State said that over 1,500 workers may be laid off.
The COVID-19 pandemic left Louisiana's casino industry in disarray.  Local casinos lost close to $350 million in March and April alone. $90 million was lost by Louisiana-based video gaming facilities.
In a notification to the Louisiana Gaming Control Board, Boyd Gaming said that the employees would be sent home in the first fortnight of July.  The group expanded on the affected gambling establishments, and the number of people that would lose their jobs.
Sam's Town Hotel and Casino in Shreveport – 414 employees
Delta Down's Racetrack in Vinton – 354 employees
Treasure Chest Casino in Kenner – 340 employees
Evangeline Downs Racetrack in Opelousas – 246 employees
Amelia Belle Casino in Amelia – 170 employees.
The workers sometimes formed the bulk of those employed by the casinos – up to 60%. They include casino floor dealers, cashiers, cooks, security people and spa workers.
"The pandemic's effects on our business remain unpredictable," said  Boyd Gaming's Corporate Human Resources Vice-President, Chris Smith. "Guidance issued by public health authorities and government agencies regarding requirements and precautions that will be necessary to protect our team members, customers and communities as we re-open remain subject to constant updates and modifications as officials learn more about the pandemic."
Boyd Gaming's portfolio wasn't only affected in Louisiana. The group operates 24 properties nationwide, and was forced to put many people on furlough because of the pandemic.
Louisiana's casinos closed their doors to patrons on March 22nd, under directives of Governor John Bel Edwards.  On May 15th, they were allowed to reopen at 25% capacity, although that has since risen to 50% capacity.