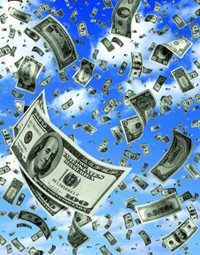 As US federal legislation stands right now, the only state that is permitted to take single-game sports bets is Nevada. But if the US Supreme Court moves to repeal the Professional and Amateur Sports Protection Act, this could open up the possibility of any state legalizing its own sports betting industry if its local government votes to do so.
However, the chairman of the Nevada Gaming Commission, Tony Alamo wants states to realize that they won't suddenly wipe out their deficits with the stroke of a pen by legalizing sports betting. He said that any state that anticipates huge increases in gaming tax revenue will be sorely disappointed as sports betting is a low-margin profit center.
In an interview to Las Vegas Review Journal, Alamo was quoted as saying: "Everyone needs to keep in mind that this is a small-margin business and it's not going to move anyone's needle in any of the statesWe have a very beneficial tax structure here in Nevada and I believe last year the win for all of sports gaming in Nevada was about $250 million (it was $248.8 million, according to the Gaming Control Board), divided by all our licensees that participate in sports betting. That's not a lot of money."
Asked if he believed that Nevada will be negatively affected if other states begin to offer sports betting and the state looses its exclusive right, Alamo was confident that an overturning of PASPA would not affect Nevada at all.
He said that some of the state's licensees that have other properties  in other jurisdictions would possibly "jump in and do some sports betting there because they have the infrastructure and expertise."
"But will it hurt Nevada?" he mused. "It won't make any difference at all. At the end of the day, our handle will stay the same and our win percentages will stay the same. It's an amenity to bring people into our gorgeous properties."
The Supreme Court is expected to give its ruling any day now – as early as Monday this week or within a few weeks at the latest.