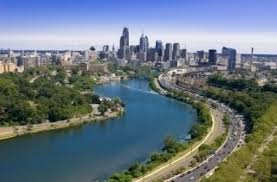 Despite the fact that new gambling legislation in Pennsylvania allows for the construction of up to ten mini-casinos, the state has only five operators bid for a license. This leaves the authority to answer the question of whether or not it will open the market to entities who don't currently hold a casino license.
Under the terms of the new regulations, only existing casino license holders may bid to operate a mini-casino. However, since the Keystone State hasn't been able to fill the quota, and it doesn't want to lose out on license fees, it may consider applications from non-license holders. It goes without saying that if the Pennsylvania Gaming Board does choose to go this route, then bidders will have to meet all the necessary standards required by current license holders, before they can be considered. The state will allow each mini-casino to operate 750 slot machines and 30 table games.
Bidding was opened to owners of Pennsylvania casinos earlier this year, and a minimum bid of $7.5 million was required per casino.  Auctions have so far raised $127 million, although this includes Penn National Gaming's extremely high bid of $50 million in the first auction. This was to allow Penn National to protect its customer base to the south, while also attracting new customers from neighboring Maryland.
The January 24th auction was won by Stadium Casino LLC (a joint venture between Greenwood Gaming and Entertainment and Cordish Cos). This partnership will also build the $600 million Live! Hotel and Casino in Philadelphia, and paid $40.1 million for their mini-casino bid.
The third auction, held on February 8th was won by the operator of Mount Airy Casino Resort in Monroe County with its bid of just under $21.2 million. They plan to build a casino in New Castle, Lawrence County.
After a controversial fourth bid, Greenwood Gaming and Entertainment's bid of $8.1 million was accepted. Mountainview Thoroughbred Racing Association was awarded the fifth license on April 4th. As noted, there were no bids for the sixth license.
The gambling authority will now consider whether to hold an additional auction round that will be open to all existing casino licensees in the state, as well as other qualified entities.  A decision will be made at a later date.