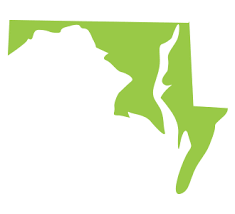 Maryland recently posted its highest ever gaming revenues, and in the month of March, numbers reached $150.1 million – derived from the state's six privately owned casinos.  Maryland is now quietly eyeing the success of the online gambling markets in neighboring states such as New Jersey, and could be mulling the possibility of following the Garden Sate's lead. The 'Vegas of the East' currently has an online gambling market worth over $225 million per year, and Maryland may very soon decide to join in the party.  Maryland already offers fantasy sports, and residents are allowed to place bets on online horse and greyhound racing. As such, online casino games seek a natural extension of these forms of entertainment.
With a strong land casino customer base, Maryland is well poised to develop an online gambling landscape.  Lawmakers aren't opposed to the idea, per se, but they are taking cautious steps towards making it a reality, while keeping a keen eye on their neighbors to learn from their successes and their mistakes.
Perhaps one of the most important lessons that Maryland can learn from New Jersey is the need to work hand in hand with the land-casino industry. It is quite possible to introduce online gambling that won't cannibalize the existing industry, especially if land casinos are allowed to introduce online arms of their brands, as in the case of New Jersey.
Maryland casinos already have some experience in the online gambling industry.  Caesars owns the Horseshoe Baltimore Casino and has a good presence in New Jersey's online gambling market.
Earlier this month,  the General Assembly in Maryland gave approval to propose a constitutional amendment that would ban the state from using gambling money from the state's six casinos for anything other than education. The amendment is not subject to Governor Larry Hogan's approval, and will go straight to the November 2018 referendum.  The amendment calls for all of the $517 million in annual casino revenues to be devoted to education by 2022.