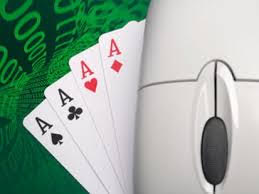 When New Jersey announced that it would be joining the shared online poker pool with Nevada and Delaware in May last year, there were high hopes that the Garden State would see revenues from this industry increase. Unfortunately, New Jersey had to report on significantly declining online poker numbers last year and showed that the combined revenue of the three online poker operators dropped 12% in comparison with the previous year.
In 2017, online poker reported on revenues of over $24.3 million. In 2018, those numbers fell to 23.1 million. In addition, whereas at least half the months in 2017 saw online poker sites bring in revenues of over $2 million a month, in 2018, no site managed to reach that amount.
Matters could only get worse, due in part to the new interpretation by the Wire Act by the Department of Justice, which may discourage states from entering into online gaming compacts. New Jersey has been hopeful that it could convince Pennsylvania to join with Delaware and Nevada to make it a four-way gaming compact. Now, however, with things so up in the air regarding the direction of online gambling in the United States, it is unclear whether New Jersey will benefit from such a compact and whether it will get off the ground at all.
Pennsylvania's industry is on the edge of introducing a legalized and regulated online poker framework, with operators already been issued with licenses to run their businesses online. The problem, now is that operators may have depended on entering a future compact with the three other states and may not reconsider the viability of running an online poker platform.
Efforts have also been made to entice New York into passing its own online laws, but so far to no avail. Instead, the state seems to be the idea of a legalized online poker industry in favor of sports betting.