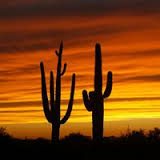 Senator Sonny Borrelli of Lake Havasu City, Arizona has proposed a new bill that could bring sports betting options to state residents. Under Senate Bill 1158, gamblers in the Grand Canyon State will be able to place bets on multiple sports at tribal casinos or at machines at local bars within state lines. The betting kiosks will be set up by the tribes outside their reservations. The bill proposes that the state taxes revenues at a rate of no more than 6.75%.
Earlier this week, Sen. Borelli (R) noted that the proposed bill was a win-win for Arizona, for the tribes and for the bar industry. "This is a great way for the tribes to make some money, a great way for the state to make some money, and for the adult-beverage industry to make some money," he said.
The senator has noted that he has been in contact with tribes and other entities to make sure that any problems are ironed out before the bill goes before the committee.
"So far I've got support from the tribes and support from the bar industry, if you will," said Borrelli, who believes that his bill has an 80% chance of becoming law. "Even nonprofits, the Elks, the American Legion are excited. This is something they can have in their lodge or post."
Like many other states, Arizona has been keeping a careful eye on the developments of sports betting in the United States since the landmark US Supreme Court ruling last May. At the time, Governor Doug Ducey noted that the ruling gave Arizona options that would benefit its citizens and its general fund.
For now, the governor's office has not commented on Senator Borelli's proposal. Other groups, such as the conservative Center for Arizona Policy have expressed their opposition to any form of gambling expansion in the state.