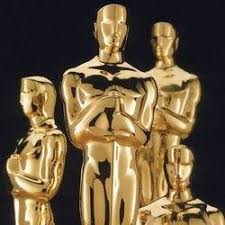 And the Oscar goes to… New Jersey, for being the first state to allow legal betting on the Academy Awards. This week, the Garden State announced that its licensed sportsbooks are now allowed to accept wagers on the Academy Awards. While this practice has been allowed for years in Europe, Americans have not, until now, been allowed to legally bet on one of the biggest events on the pop culture calendar.
New Jersey is considered a pioneer in legal sports betting. Tireless efforts by the state, under the leadership of then-Governor Chris Christie, eventually led to the Supreme Court striking down a federal ban on sports betting. Following this ruling, multiple states started moving towards legal sports betting, with New Jersey being one of the first to pass new laws. Now this state is again ahead of the game, with players being allowed to place bets on their favorite movies and characters, and their chance of grabbing an Oscar.
New Jersey goes against Nevada's traditional stance of not accepting wagers on anything that is not related to sports. In 2011, the Nevada softened its stance slightly when it allowed bets to be placed on the World Series of Poker. It now also allows players to wager on Super Bowl's Most Valued Player and the winner of the college football college trophy. While these are still related to sports, they are nevertheless removed from the outcome of sports events, which are the mainstay of Nevada sports betting's industry.
One industry expert, the CEO of Rush Street Interactive which operates PlaySugarHouse.com in New Jersey, said that the platform has customers which aren't huge sports fans, yet they still enjoy playing games like bingo or roulette.
"We believe a new audience may be fans of the Oscars and want to make their viewing experience even more exciting by placing a bet on their favorite movie," said Mattias Stetz.
Among New Jersey sports books offering Oscar betting, the movie, Roma seems to be the favorite to win Best Picture at the February 24th ceremony.  Some sportsbooks have limited their betting range only to the winner of the Best Picture, while others have expanded to Best Actor and Actress, Best Director and more.