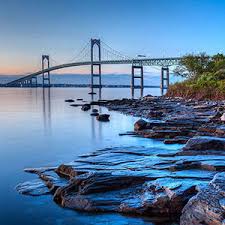 The Rhode Island Senate voted 32-4 in favor of a bill that could see the legalization of mobile sports betting in the state. S37 now moves to the House, having also been approved by the Special Legislation and Veterans Affairs Committee.  Senate President Dominick Ruggerio's bill will head to the Governor's desk for final approval once it clears the House floor.
S37 will allow the Twin Rivers casinos in Lincoln and Tiverton to offer their customers mobile sports betting.  Players will need to register in-person at one of the casinos, which will use geo-location technology to allow punters to place their bets anywhere inside the state's boundaries.
The new bill dictates that the state will make 51% in tax from mobile sports betting generated revenue.
Last year, Rhode Island introduced new sports betting laws, and sportsbooks were built in the two casinos. The mobile sports betting taxation will match the land-based version.
"The new in-person sportsbook that opened in November has been very popular, with lines sometimes stretching out the doors," noted Senator Ruggerio.
"It is an entertainment option that many Rhode Islanders enjoy, and visitors from outside the state are also flocking to our gaming facilities to place their wagers on sporting events."
"Expanding to mobile gaming would provide a convenient option for those wishing to enjoy this form of entertainment and open up the economic benefits beyond the walls of Twin River."
The governor has already expressed her support for mobile sports betting and has even fit revenue from this industry into her new budget.
Some of those opposing the bill believe that mobile wagering should not be limited to existing casinos.  Senator Sam Bell told WPRI: "We would be giving a monopoly on online sports gambling to an existing business, Twin River, creating a monopoly in the state of Rhode Island. And this is America, we are supposed to be a free market economy where we have free market competition!"
Another bill, sponsored by Speaker Nicholas Mattiello, is also currently in the legal pipelines.