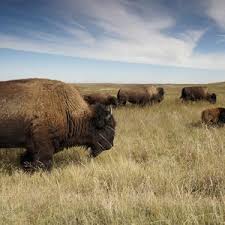 In one day, North Dakota's House first voted against a bill to allow legal betting and college and professional sports, before going for a re-vote in the afternoon and passing the legislation.
House Bill 1254 first fell two votes short of the 48 needed for it to advance to the Senate. On the second time around, the bill passed 52-38 in favor, on the last day of legislative work before the House takes a mid-session break.
North Dakota is just one of many states hoping to capitalize on the landmark decision made by the US Supreme Court last May, allowing states to dictate their own sports betting legislation. States such as Delaware, West Virginia, Mississippi, Pennsylvania and New Jersey have legalized sports betting, while others have already lined up their own versions of sports betting bills which now wait for the right authorization.
Many lawmakers on the House floor argued that sports betting is already taking place online in North Dakota and that it was better to keep the money in the state for charities, tax revenue and addiction services.
A separate bill, which would have allowed gambling on professional sports only, was defeated on the same day.
Over the years, North Dakota has moved from a state where even an approved lottery was voted down three times in a row before it was finally approved, to one which is now in favor of sports betting.
Last month, senators and representatives of neighboring South Dakota put forward an amendment which would legalize sports betting in the state. Senate Joint Resolution 2 examines the option of amending South Dakota's constitution to allow residents to place bets within Deadwood city. The amendment also seeks to authorize other forms of gambling in the state such as lottery and games of chance. Eleven senators already back the bill.