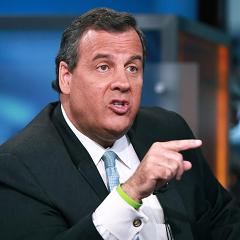 Former New Jersey Governor, Chris Christie is to be honored for his incredible contribution to the US gambling landscape. The US sports betting industry has decided to recognize the pioneering role that he played in the country's move towards legal and regulated wagering, and he will be inducted into the Hall of Fame at a special ceremony in April.
According to a press release, Christie was "instrumental in generating the political will to revisit and challenge the federal ban on sports betting via the PASPA." The Professional and Amateur Sports Protection Act of 1992 was ruled unconstitutional by the Supreme Court on May 14th, 2018 – a decision which brought immediate changes to the gambling legislation in many states and continues to be the basis for changes we continue to see in the industry of others.
Chris Christie spent nearly a decade fighting for legalized sports betting in New Jersey, and his efforts eventually paid off – not only for the Garden State but also for the entire country.
The chief executive officer of Sports Betting Community, curators of the Hall of Fame, said that Governor Christie was the first politician to be inducted into the Sports Betting Hall of Fame, but that it was for good reason.
"Without the political will from the governor's office, it is questionable that PASPA would ever have been challenged in the courts," said Rasmus Sojmark. "For that bravery, the industry is indebted to Governor Christie and his inclusion in the Hall of Fame is just a small thank you for his support."
Christie responded by saying that sports betting was held back for too long by the unfair federal laws, and he was happy to be the first to make a stand against these laws.
"I'm very proud and gratified to be recognized by the sports betting industry in this year now that PASPA is a distant memory," he said.
The ceremony will take place on April 25th at Sky Room in Manhattan.