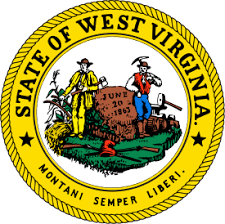 A bill which could bring online gambling to West Virginia cleared the House of Delegates on Friday by a 72-22 vote. House Bill 2934 will now be sent to the Senate for consideration.  The progress in West Virginia's online gambling industry was celebrated by many lawmakers, including Shawn Fluharty (D) who was responsible for sponsoring the measure.
Under the new proposal, state gambling facilities will need to pay a 15% tax on their online gaming revenue. Last week, a committee vote quickly shot down a proposed amendment to increase the tax from 15% to 35%. Operators will need to pay $250,000 for their igaming licenses.
West Virginia plans to be the fifth state to legalize online poker, with the intention of sharing online poker liquidity with another three (Nevada, New Jersey and Delaware), and possibly four (Pennsylvania) states.
The new bill states: "The Legislature finds that it is in the best interests of the State of West Virginia for the state to operate a lottery in the form of interactive wagering and that it is the intent of the Legislature to authorize interactive wagering within the state and through compacts with other approved jurisdictions."
Also: "An operator may accept wagers from an individual physically located in a state or jurisdiction with which the commission has entered into a[n] interactive wagering agreement using a mobile or other digital platform or a[n] interactive wagering device through the patron's interactive wagering account, so long as the device or platform is approved by the commission and all other requirements of the agreement are satisfied."
HB 2934 still has a fair way to go before West Virginians can wager online. The progress of some online gambling bills currently remains in limbo as lawmakers grapple with the meaning of the recent Wire Act memo.  Also, West Virginia's Governor Jim Justice is a Republican and may follow in the footsteps of his fellow-Governor in Michigan and veto the online gambling legislation at the last minute.