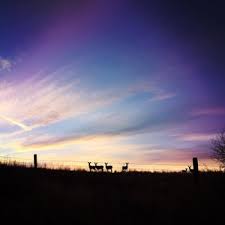 Montana became the first state this year to legalize sports betting, and the 9th state overall to do so. Governor Steve Bullock gave the green light to HB725, which revises existing lottery laws in order to legalize and regulate sports betting in the Big Sky State.
While the bill allows mobile sports betting as well, it is much more limited than New Jersey mobile sports betting.  Under Montana's new laws, customers can bet on sports via their mobile devices provided they are physically located in restaurants or bars that are licensed sports betting providers.
The Montana State Lottery will be entitled to provide a sports betting permit to locations that already have a gambling license.
The state is hoping to raise up to $2 million a year in revenue that will go towards its General Fund, as well as up to $4 million for its school scholarship funds.
The lottery needs to implement the bill within a year.
Sports athletes, coaches, team owners and referees are not allowed to make wagers.
Governor Bullock was initially asked to choose between two sports betting bill. He eventually decided not to sign the one that would have allowed multiple sportsbooks to operate in Montana – SB 330. Instead, he decided to go with the "safer" model and give the lottery full control over all forms of betting in the state. 
"If, in two years, the market can tolerate more entrants, then I fully expect the legislature will revisit whether a second model is prudent for our state," said the governor.
In the meantime, the governors of Indiana, Iowa and Tennessee all have sports betting bills waiting on their desks.
The other states that have legal sports betting legislation in place are as follows:
Nevada
New Jersey
Rhode Island
West Virginia
Pennsylvania
Delaware
Mississippi
New Mexico