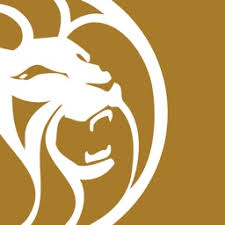 In 2018, two giants in the gambling industry, GVC Holdings and MGM Resorts International joined forces by establishing a new company, ROAR Digital, which operates as BetMGM. Initially, the companies committed $200 million to the joint venture and outlined their goal to become a leading player in the US sports betting and igaming markets.
Recently, Roar Digital announced that its shareholders have committed to a second round of investment. As such, the group now has $450 million to invest overall and is on track to operate in 11 states by the end of this year.
BetMGM already has access to 19 states, with the potential to reach 50% of the country's population. It is already active in seven states.
BetMGM combines MGM's iconic presence in the United States, including its top-notch physical entertainment and hospitality properties, with its partner's reputable, proprietary technology.
The CEO of ROAR Digital, Adam Greenblatt, said that the business was launched to combine the best of MGM Resorts and GVC Holdings, and to establish BetMGM as a leading brand in the North American sports betting and igaming markets.
"With broad market access secured, our long-term technology foundations now firmly established, and a high performing team in place, this further unequivocal support from our two shareholders will ensure we can achieve leading market positions in this exciting industry that is growing even faster than our initial expectations," he said.
Greenblatt added that BetMGM was on track to generate over $130 million of net revenues this year, mainly from igaming in New Jersey, taking the impact of the novel coronavirus into account. He said that with the return of sports and the company's growing operations across the United States, BetMGM anticipates rapid growth in the coming year.
The MGM Resorts portfolio incorporates 30 unique hotel and casino offerings, including some of the most recognized brands in the world.
These include the Bellagio, Exclibur, Luxor, Mandalay Bay and MGM Grand Las Vegas, all on the Las Vegas Strip, as well as Beau Rivage in Mississippi, the Borgata in Atlantic City, New Jersey and the MGM National Harbor in Maryland.