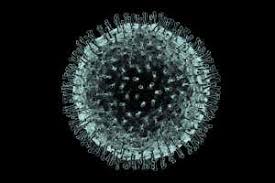 For the second time since the outbreak of the coronavirus pandemic, cardrooms in the state of California have been forced to close their doors. Last week, Governor Gavin Newsom ordered a halt to the gradual reopening process in 19 counties and told them to close once more for at least three weeks, after which time he will reassess the situation.
As the number of new confirmed coronavirus cases spiked in the Golden State, the governor ordered a number of indoor busines types to close temporarily. The ban included dine-in eateries, bars, movie theatres, museums, zoos and cardrooms.
The decision was a blow to many cardrooms which had just started to reopen. Some, such as the Bicycle Casino, had been open for a just fortnight, after being closed for three months. Bicycle had introduced a long list of safety protocols such as requiring all guests to wear face coverings, thermal screening stations at every entrance, the increased use of disinfectants and transparent barriers between guests and employees.
However, despite these steps, coronavirus cases continue to climb. Last Tuesday alone, some 6,000 new cases were reported. The governor was thus forced to impose tougher restrictions on certain activities in 19 counties, including Los Angeles, Fresno, Orange, Riverside, Santa Barbara, Kings and more.
Those properties affected include big names in the California poker and casino world, including Bay 101 Casino, Hollywood Park Casino and Commerce Casino.
Interestingly, no tribal casinos, no matter where they are located, will have to adhere to Governor Newsom's new restrictions.  Guests at these casinos are still required to wear masks and other safety measures have to be adhered to.
By yesterday, there were close to 265,000 confirmed cases of coronavirus in California, up by 4,730 on Sunday alone. 6,373 have died from the virus. California is the second-worst state to be hit by the pandemic. Its death-toll is still significantly lower than New York's, where more than 32,200 people have died.