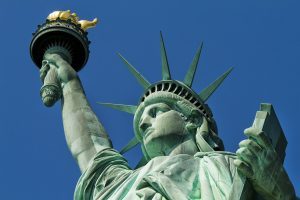 Governor Andrew Cuomo of New York said that the state is currently reviewing ways in which casinos and movie theaters can safely reopen, but there no date for when this may be was offered just yet.
Despite the fact that it was hoped that casinos and movie theaters would be included the fourth phase of Cuomo's reopening plan, which examines the situation on a region by region and industry by industry basis, businesses were told that this will not be the case.
Lockdown has dealt a devastating blow to New York's casinos, including the Rivers Casino and Resort which has been shut since March 16th. Most of the staff have been sent on furlough and those remaining have seen their salaries slashed.
The casino, which attracted 2 million visitors last year, is using lockdown to plan for the day after, including ways to operate safely and according to new regulations in this new COVID-19 reality.
Oneida Nation Casinos Remain Open
In the meantime, the New York based Oneida Nation casinos have remained open throughout. However, effective from last week, the Oneida Nation will bring its properties in line with the state's ongoing efforts to curb the threat of the virus.
As such, the tribe will implement new regulations, requiring everyone to wear a mask and banning smoking on the gaming floors. The regulations will take effect at all Oneida Nations properties, including Turning Stone Resort Casino, Point Place Casino and YBR Casino and Sportsbook.
"Effective July 10th, Turning Stone will require 100% face coverings throughout the gaming floors, including Casino Blu and the entire Bingo Hall at Turning Stone. Smoking on the gaming floor will be temporarily prohibited. This decision was made based on new public health recommendations and to ensure consistency in wearing face coverings throughout the entirety of Turning Stone," said the tribe last week.
The Oneida Nation will also limit access to guests coming from 19 specific states, including:
Alabama
Arkansas
Arizona
Florida
North Carolina
South Carolina
Utah
Texas
California
Georgia
Iowa
Idaho
Louisiana
Mississippi
Nevada
Delaware
Oklahoma
Kansas
Tennessee