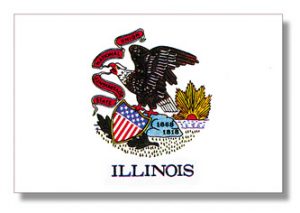 As part of a massive $45 billion capital plan named Rebuild Illinois, the Governor of the Prairie State, JB Pritzker has signed into law a new gambling expansion bill. By introducing an array of new gambling options in the state and slapping higher taxes on things like cigarettes, Illinois hopes to raise billions over six years "to fix what's broken and repair what's needed."
This is the first time since 2009 when then-Governor Pat Quinn launched his Illinois Jobs Now! campaign and legalized video gambling, that the state has undergone such a major gambling expansion project.
One of the most important things to come out of the new bill is the introduction of a casino in Chicago, something that has been in the planning stages for many years.  The new casino will have three times more gambling positions than any of the other ten casinos in the state.
The bill also calls for the addition of another five new casinos in Downstate Williamson County, Waukegan, Rockford, Danville and Cook County.
Revenue from the Chicago casino will be split three ways – between the state, the owner and the city. Chicago wants to spend its share on pensions for police and firefighters.
The new gambling bill will also allow video gambling machines at truck stops, and slot machines at the two major airports, Midway and O'Hare.
Most significantly, however, is that Illinois will become the fifth state this year to introduce legal sports betting.  Casinos and horse racing tracks will be allowed to immediately apply for a $10 million sports betting license.
Online fantasy sports-betting companies such as Fan Duel and DraftKings – which have been offering sports betting in the state all this time – will be put in the 'penalty box' for an 18 month period, as per the new law.  During this time, they will be allowed to partner with local casinos, but they will only be allowed to operate as standalone sites after the 18 months and only with an online sports betting license at a cost of $20 million.
Online or mobile sports betting will require an initial registration process at a physical gambling establishment, after which time players can download an app and wager from anywhere within Illinois.