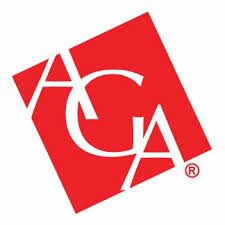 With the US sports betting industry growing at a rapid rate, it was only a matter of time that the American Gaming Association (AGA) would step in to create a code of conduct for all parties concerned.
This week, the group released the industry's first-ever Responsible Code for Sports Wagering Advertising and Marketing. Incidentally, the release of the code coincides with the first year anniversary of the US Supreme Court's landmark ruling that the controversial Professional and Amateur Sports Protection Act was unconstitutional.
Since PASPA was overturned, many states have moved forward with legislation to legalize and regulate their own sports betting industries and, so far, 10 states have fully legal options for players.
In the new code, AGA members pledge to adhere to practices in the marketing and advertising of sports betting services.
Their pledge covers four main areas:
Respecting the legal age for sports wagering
Supporting responsible gaming
Controlling digital media and websites
Monitoring code compliance
Under each of these categories, the AGA has elaborated on what their members commit to. For example, they promise that no sports betting message will be designed to appeal to those below the legal betting age by featuring entertainers or music that appeal to under-age audiences.
They also promise that messages will not promote irresponsible or excessive participation in sports betting, and each message will contain a responsible gaming message along with a toll-free help line number.
"Our new marketing code mandates that the advertising and marketing of sports services respects the legal age for sports wagering, supports responsible gaming, controls digital media and monitors code compliance," said the AGA in a statement.
"Together we are setting a high bar for sports betting advertising and will continue to ensure that everyone involved in the expansion of legalized sports betting across the country – gaming operators, sports leagues and teams, broadcasters and other businesses – rise to the standard."