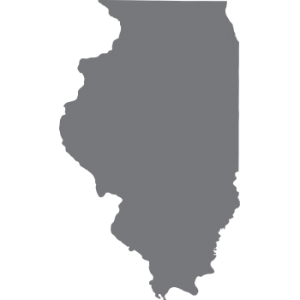 Illinois continues to move closer to a major gambling expansion in the state. A House Committee approved SB690 late last week which will allow for casinos in the Chicago area, as well as its northern and southern suburbs.  Casinos will also be allowed in three other locations in the state.
In addition, existing casinos will be able to offer thousands of new gambling positions, and sports betting will be regulated and legalized in the state.
Comprehensive legislation was introduced to the House on Friday morning, and by Friday evening, it moved out of the House Committee – approved on a vote of 87-27.
SB690 must now be approved by the full House and Senate, before moving to the Governor, J.B Pritzker, for his final yay or nay.  The governor is expected to sign the bill.
More about SB 690:
Casinos will be added in Chicago, Waukegan, the south suburbs, William County (Walker's Bluff), Rockford and Danville.
O'Hare and Midway airports will be allowed to offer slot machines.
Revenue from the privately-owned Chicago casino will be split between the operators, the state and the city.
The state expects to see $700 million from licensing fees and tax revenue in the first year.
Funds will be earmarked for the state's infrastructure projects.
No betting on Illinois college teams will be allowed.
Sports Betting as Part of SB690
The proposed bill will allow sports betting to be offered at venues such as Soldier Field.
Licensing fees will range from $3.2 million to $10 million per gambling facility and existing casinos, sports facilities and race courses will be allowed to apply.
Under the new law, online sports betting licenses will be given immediately once the license is approve; however, for the first year and a half after receiving the license, the casino will need to direct its players to make an initial deposit through its physical brick-and-mortar cashier.
After this 18-month period, licensees will be able to partner with providers such as FanDuel and Dratfkings.  Three exclusively online sports betting licenses will be awarded at a cost of $20 million each.
The government will tax sports betting at rate of 15%.